Following a voting process which saw over 27,000 customers share their feedback, last night we announced the winners of the Consumer Credit Awards 2019 in London.
To catch-up on all the action from the ceremony, including the winners please head over to our Twitter page. You can also follow our LinkedIn page which is today being updated with official pictures from the night!
The big winner of the night was Fair For You, a pioneering not-for-profit that provides an alternative to high cost weekly payment stores. Fair For You took home three awards including 'Firm of the Year', 'Customer Service Champion' and 'Treating Customers Fairly Champion.'
Tandem Bank, a challenger bank which offers a range of banking products, including a credit card took home 'Innovation of the Year' and 'Best Credit Card Provider.' Tandem Bank announced that it had crossed the half a million customer mark in January of this year.
Conduit took home the 'Best Newcomer' award. Conduit is a wholly owned subsidiary of Five Lamps, a Teesside-based social enterprise which delivers a unique proposition designed to "create opportunities and transform lives."
Michael Fotis, the founder of Smart Money People said, "Once again the customer voting process has generated a few surprises. The big winners of the night are firms offering unique propositions that ultimately help consumers live better lives. While it's become all too easy for financial firms to say that they put their customers first, these firms really are delivering the goods."
Angela Clements, CEO of Fair For You, said, "I am so proud that we are recognised by the Consumer Credit Awards, the only awards voted by our customers – so for the team at Fair for You – these are the only awards that mean anything. We find that our customers are fiercely loyal to us, largely because we are equally supportive of our customers. We were set up to provide an alternative to weekly payment stores, and we know that most of our customers will find it hard to pay every week on time, as they juggle tighter finances than ever. We don't charge late fees, and we welcome customers back at any time on any payment plan that works for them whilst paying the loan. So every week we welcome customers back who have experienced difficulties or had a gap in their income as they have gone through Universal Credit roll out, which has seen them fall off plan and they become great customers again who value credit that is flexible, tolerant and a provider that respects their situation and doesn't seek to maximise income at the toughest of times."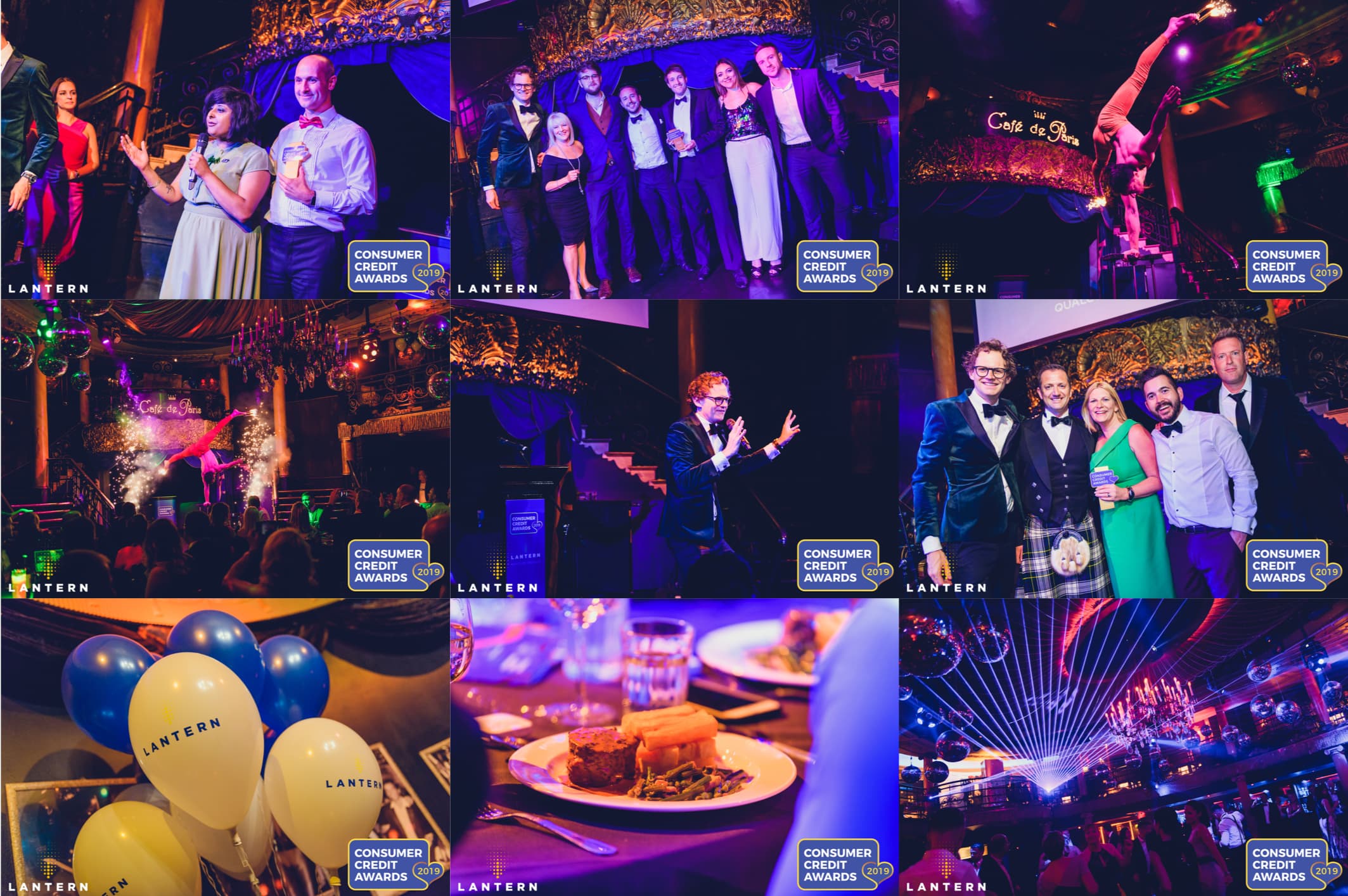 A changing landscape.

Looking back, it's been a rather busy week for consumer credit.

On Tuesday we attended the launch of 'The Good Credit Index' which highlighted how credit deserts are hampering the lives of millions. On Wednesday, we joined Hastee Pay as it released its annual look at the state of consumer credit which revealed that the financial wellbeing of British consumers has deteriorated when compared to 2018. And last night, the winners of the Consumer Credit Awards 2019 were announced.

All winners should be proud to have high levels of customer satisfaction, but it's now time to raise the bar and move on the debate when it comes to money, and particularly when it comes to credit. While the majority of customers are satisfied upon receipt of a loan they've applied for, the product lifecycle and culture of firms needs to be properly understood too.

And so we must to do more to move on the debate and raise the bar for what good looks like in consumer credit further.

This week we started talking about our Better Money campaign. This will develop into a multimedia campaign that aims to highlight the money issues consumers are facing and to shine a light on the companies that act in a way that makes the financial lives of consumers better, and not worse.

And here's what it means in practice:

Promotion of Better Money: We'll promote the Better Money campaign across Smart Money People to help raise awareness of the firms leading the industry when it comes to responsible and fair practices.

Deeper insight: We'll work in partnership with individuals and other bodies to shine a light on the issues that matter most to consumers.

New categories: Some existing award categories will go and new ones will be added.

A new mark of excellence: We'll aim to create a new mark of excellence that only the best firms aspire too.

Next steps:

We've written a blog post that talks more about what Better Money means to us which can be found here.

Any consumers or firms that want to share their thoughts can do so by emailing us at [email protected]

#mc_embed_signup{background:#fff; clear:left; font:14px Helvetica,Arial,sans-serif; } /* Add your own Mailchimp form style overrides in your site stylesheet or in this style block. We recommend moving this block and the preceding CSS link to the HEAD of your HTML file. */

(function($) {window.fnames = new Array(); window.ftypes = new Array();fnames[0]='EMAIL';ftypes[0]='email';fnames[1]='FNAME';ftypes[1]='text';fnames[2]='COMPANY';ftypes[2]='text';fnames[3]='ADDRESS';ftypes[3]='address';fnames[4]='PHONE';ftypes[4]='phone';}(jQuery));var $mcj = jQuery.noConflict(true);