Google searches for the term 'debt consolidation loan' increased by 124% over the past year from 14,800 to 33,100 per month*. Given the current cost of living crisis and rising inflation, this isn't a surprise, but what are the implications of using a debt consolidation service? Charmaine Musonza from StepChange shares the debt charity's thoughts on the pros and cons of debt consolidation and what you might want to consider before moving ahead with a plan.
Do you have debts with more than one creditor? Are you having difficulties managing them?
If you answered yes to either question, then you may have been tempted by an offer of a debt consolidation loan.
What is 'debt consolidation'?
Consolidating debt usually involves taking out new credit in the form of a debt consolidation loan to pay off existing credit. Most people do this to reduce the interest rate on their debt, their monthly payment amount, and the number of companies they owe money to. This means you pay one payment each month rather than several at once, which can make it easier for you to manage your finances and, in theory, makes keeping up with your payments simpler. You can get both secured and unsecured consolidation loans.
However, if you're tempted by debt consolidation, then it could be a sign you need to speak to someone about your debt. With almost 30 years' experience helping those who are struggling financially, StepChange has been there to assist hundreds of thousands of clients every year with their money worries and fears. Many discover these loans have made their situation tougher in the long run, which is why it's so important to access free and independent debt advice as soon as you have concerns.
Is debt consolidation right for you?
Debt consolidation loans aren't right for everyone. It's important to check all your options to be sure you're making the right choice. While consolidating debt often sounds like a promising solution, it could make your situation worse.
Before deciding if debt consolidation is for you, it's important to consider the following:
Your property could be at risk – If you aren't eligible for an unsecured loan, a loan secured against your home (often referred to as a homeowner loan or second mortgage) may be an option. This would also mean your house is put at risk if you're unable to keep on track with your repayments to the loan.
Your access to credit might be limited – Often people looking for consolidation loans have already maxed out their current borrowing facilities. This can mean that access to further credit is limited, or only available at high interest rates. A consolidation loan could also be by way of payday loans, which may prevent a mortgage from being obtained if still in place or has been within the last 24 months.
The interest or overall payments may be higher than they seem – Although the monthly repayments to a debt consolidation loan can be more manageable, you are likely to repay more in total through interest payments over the life of the loan.
There's too much temptation to use more credit – You might tell yourself it's okay to continue putting things on credit and using old credit cards, believing that your debt consolidation loan will take care of it. This can escalate the problem very quickly and make the amount you owe build up further still. It will also impact future lending or mortgage capability as lenders like to see consistency and sustainability of finance management and a change from overreliance on credit to self-management of income and finances.
Consolidating debts can make sense if:
you can afford to keep up with the payments until the loan is repaid
you use it as an opportunity to cut your spending and get back on track
you end up paying less interest than you were paying before, and the total amount payable is less (it could be more if you repay over a longer period).
Also, it is important to think about anything that might happen in the future which could stop you from keeping up with repayments. For example, a significant rise in interest rates, a sudden illness or redundancy.
What do you need to think about before going ahead?
In some instances, a consolidation loan can be a viable option. If you're thinking about taking one out, it's important to consider your situation first. Tips to consider:
Stick to a budget – Put together an effective and realistic budget first. Don't forget to put aside money for items that aren't paid each month, such as your car's MOT or visits to the dentist. Use an online budget planner to help you or get in touch with Stepchange. We can help you put together a budget.
Borrow a reasonable amount – Don't over-commit and borrow more than you can afford. Use your budget to help you work out how much money you have left over each month. By borrowing more than needed by way of a secured loan, you are also potentially paying additional interest over longer mortgage terms and could mean that you repay large interest amounts when not required.
Find a credit union – Consider your options with your local credit union. They aren't just for savings. They can sometimes provide low interest rates on loans too.
Maintain an emergency fund – Additionally, consider if you're comfortable with the amount of disposable income you're left with after taking on any consolidation loans.
Consult your mortgage broker – If you own a property or have a mortgage, and if you believe a debt consolidation loan may be best for you, then firstly approach your lender or a mortgage broker, as they may be able to offer/find the lowest rates and most cost-effective product for lending.
This blog provided by StepChange is intended to provide guidance on the topic of debt consolidation rather than specific advice. Those in need of debt advice are advised to contact a debt management organisation like StepChange for further help.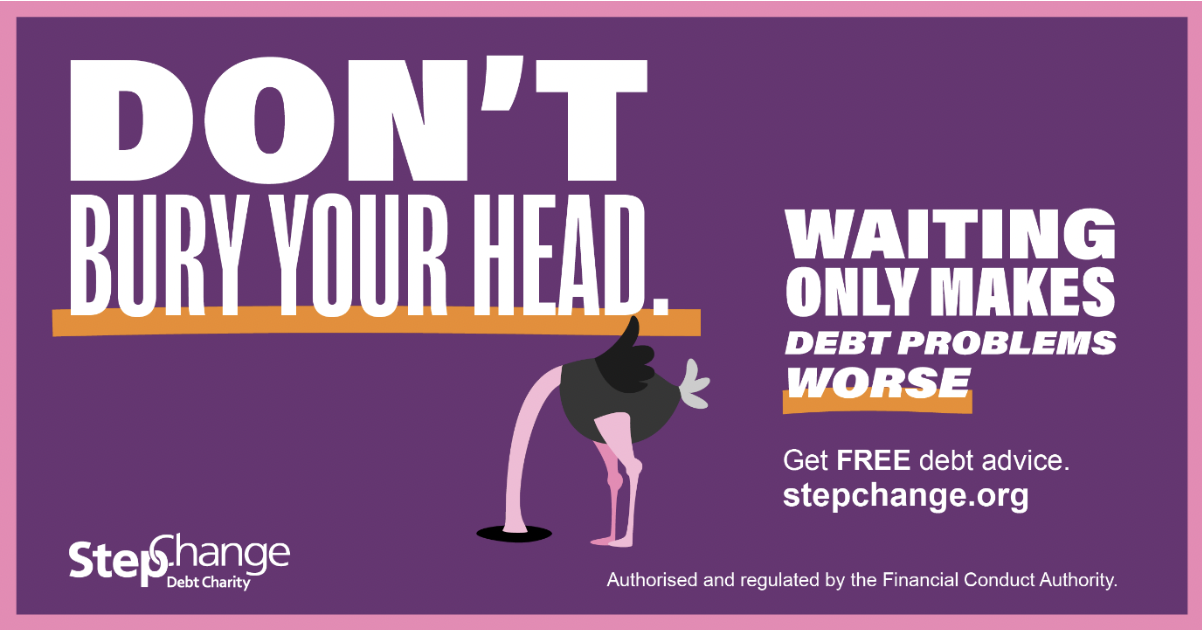 * Google searches extracted using Keyword Tool.