Last week, the Competition and Markets Authority (CMA) announced a wide-ranging inquiry into the competitiveness of banking in the UK.
Of particular focus will be Small Business Banking. The outcome of this inquiry could be quite important… so we want you to share your experiences!
So here's the deal. It will take around 2-3 min to leave a review. We will package-up the findings and submit this 'Business Banking Pulse' to the CMA. This way, your business can help to influence the outcome. Write your review now!
The "big four" banks (HSBC, Barclays, RBS and Lloyds) account for 85% of all business current accounts, so how they function is really important for small businesses across the UK. This League Table sums up what you've told us so far:
Business Banking League Table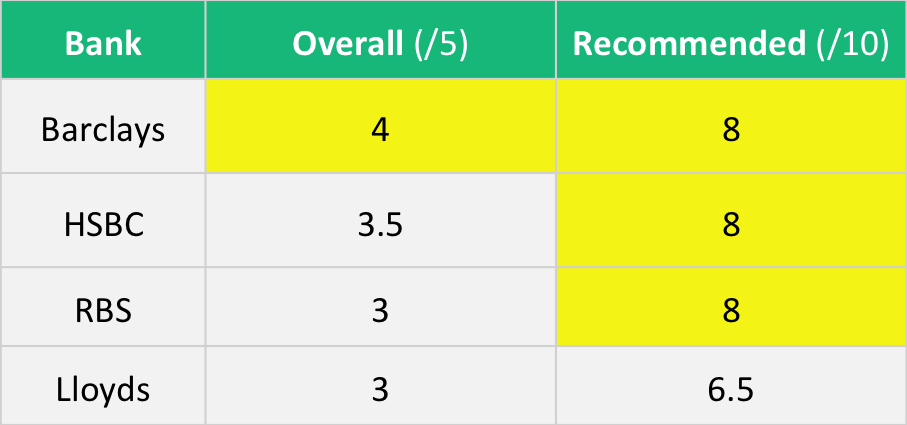 Join us for email updates, and we'll send our findings to you.