With the turn of the new tax year this week Atom Bank have taken the perfect opportunity to finally show us their all-singing all-dancing much-anticipated app.
With no stores, and the promise of "your bank within an app", the popularity, and success of the app will define Atom's success in 2016.They quietly launched yesterday morning without too much warning, and since then, we've been taking a close look at what they have to offer.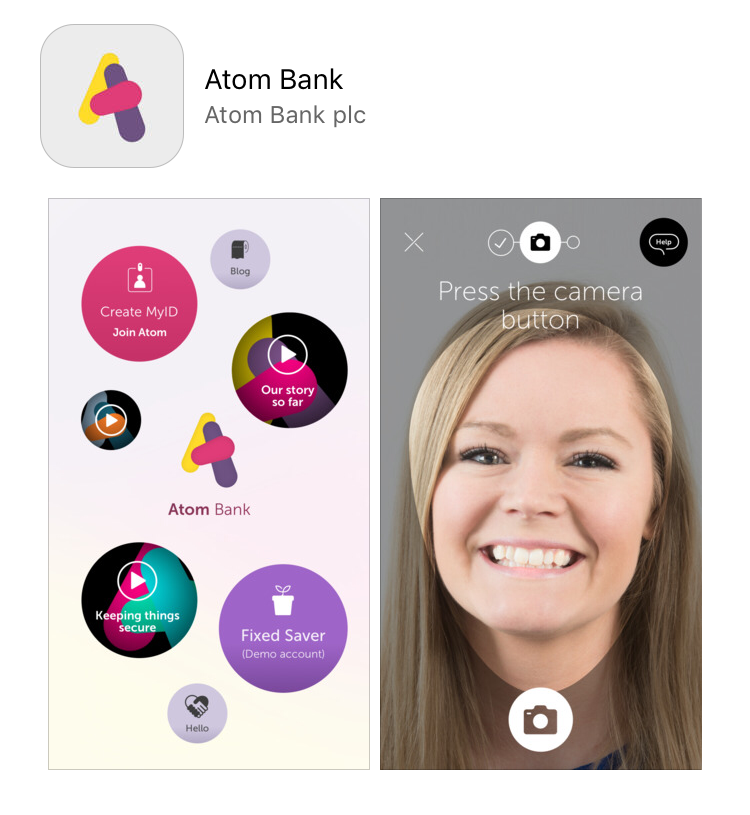 Atom are pitching the release of the app as "giving users a chance to play around", loading it with a dummy Fixed Saver account to have a look at and get a feel for how the app is going to work. It doesn't give users a very detailed reflection of say, how a current account is going to look once. We'd have much rather seen a history (and future) of a typical current account,given that banking app. users are logging 10.5million uses of apps per day. Perhaps they're saving something much more exciting up their sleeve for that.
Once installed,it was smart to see that unlike many of it's competitors, Atom does not ask users to register at all before they can use the app. Like everyone else waiting, until we get our invite code, it's still the baby version of the app, leaving just a teasing, but ultimately disappointing "coming soon" greeting.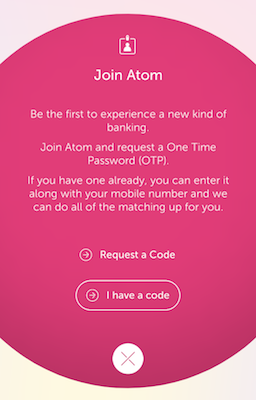 As you'd expect though, it's very bright, breezy, and tries to be playful, and though features such as changing the app orientation depending on whether you're left or right handed - such a smart design that most users wouldn't even realise -it wasn't the flawless experience we expected.
It's a bit of a shame to see that not a lot of the initial hype was included - the advertised login via voice or selfie "blink", and the 1.4million logo personalisation options appears to be just eight pre-defined schemes at this point. There's clearly a lot of functionality hidden away in "The Portal" which I guess we'll have to wait for.
The most glaring omission is the lack of a current account, with Atom choosing to launch this week with a still-invite-only Fixed Saver in both one and two year fixed terms flavours. Rates for these accounts however, have shot to the top of saving tables - and should keep the early adopters busy for a while.
Also quitely launched alongside are business secured loans, though these can only be accessed via specialist brokers for now.Following a very pretty refresh this week, their website now lists the current account as "coming next", as well as residential mortgages and credit cards "Coming in 2016". Exciting stuff.
So, have you downloaded the app? What do you think? Can the Atom Bank app ever live up to the hype? Let us know by leaving your own Atom Bank review.