John Lewis Finance revamped their website in October, and their customers have not been impressed, with many choosing to share their feedback with us.
The John Lewis Partnership Card (their flagship credit card product) has seen its overall rating fall from 58% in September (pre the new website), to 30% as at 2nd November 2016…so it now finds itself at the bottom of our credit card leader board.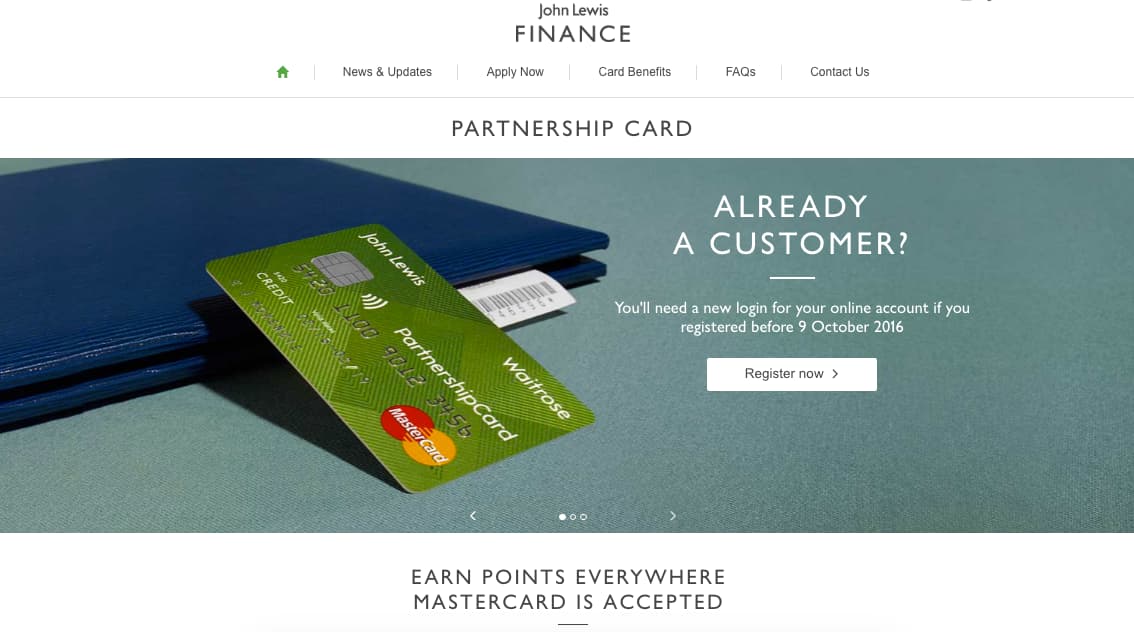 How did it go so wrong?
The titles of last 10 John Lewis Partnership Card reviews, give a strong flavour of what customers had to say about the revamped site:
1. New Website launch is embarrassing
2. A mess of their own making
3. Absolutely no acknowledgement of problem
4. Very poor communication
5. New website but little quality control
6. What's happening John Lewis? You are losing loyal customers fast. Woeful service today!
7. Warning about new website
8. Rubbish website - not properly tested?
9. The worst.
10. PARTNERSHIP CARD - NEW WEBSITE IS A JOKE
After reading these reviews in full, here's our attempt to piece together what went wrong:
1) Poor communication
Customers weren't told that a major change was coming. A change which required existing customers to re-register should have been better communicated. A number of reviewers were also concerned that the request to re-register was the result of being redirected to a "dodgy site by a scammer." Better communication would have reduced these concerns.
2) Login Issues
As part of their website refresh, John Lewis Finance customers found that they needed to register in order to access the site. But this wasn't as easy as it could have been, with many unable to access their accounts in over a week.
3) Rejected Payments
A number of customers have reported 'bugs' that have rejected their payments (to pay off balances), with no notification telling them that their payments had been rejected. One reviewer told us that they plan to "cancel my card as soon as they accept my payment to pay it off. Payments will not accepted (at present)."
4) Call Centre Flooded
Unsurprisingly, login issues combined with payment issues don't make for happy bedfellows. The John Lewis Finance call centre finds itself overwhelmed… with some of our reviewers reporting wait times of over an 1 hour.
5) Late Payment Penalties
While John Lewis Finance is still dealing with a backlog of issues, customers (who are unable to access their accounts) are receiving late payment penalties, and interest charges, exacerbating the existing issues.
Will the 'Man on the Moon' save them?
With Christmas just around the corner, anticipation of the John Lewis Christmas ad has begun. It's clear from our reviews that customers have high expectations of this quintessentially British institution.
As one reviewer put it, "it's astonishing that a company which prides itself on serving its customers well (and spending megabucks on sentimental Christmas adverts) should have made so many basic mistakes."
The next Christmas ad spectacular might have to be a little extra special to win back John Lewis Finance customers.
Your reviews power Smart Money People, so share your feedback with us today.