It's that time of the week again. Our review of the week goes to Jackie, great review on her Coutts business account. Very helpful for any business owner looking at high-end business accounts.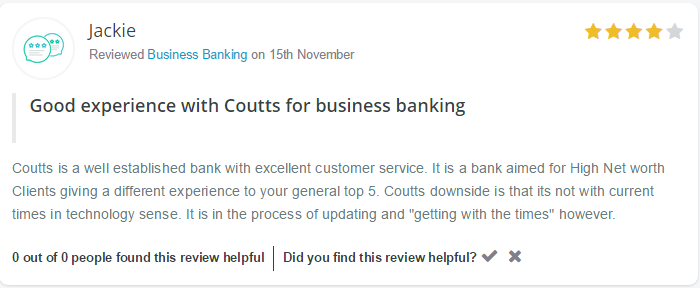 Leave a review on any of your banking or insurance products, and your review could be featured here next week!
Our mission is to increase trust and transparency in Financial Services. Your reviews can help to make this happen.
Thank you for all your reviews so far!