Last updated: 29th January 2019
This article is out of date. You can read its more recent replacement here: black box insurance explained.
Telematics, or black box technology, has been heralded as a revolution in car insurance. By basing premiums on how you actually drive instead of generalised risk factors, it promises fairer and lower premiums, particularly for younger drivers who are usually presumed to be higher risk. As a result, there are now a whole host of providers offering the technology and nearly a million active black box policies were taken out last year – a rise of 30% on 2016.
But all is not entirely rosy in the world of black box cover, as The Financial Ombudsman recently reported that it is one of the leading areas for customer complaints, with between 600 and 700 cases in the last year. Issues relate to poor customer service, unreliable technology, hidden charges and excessive restrictions on when and where you can use your car.
So if you're considering taking out telematics insurance, what do you need to know?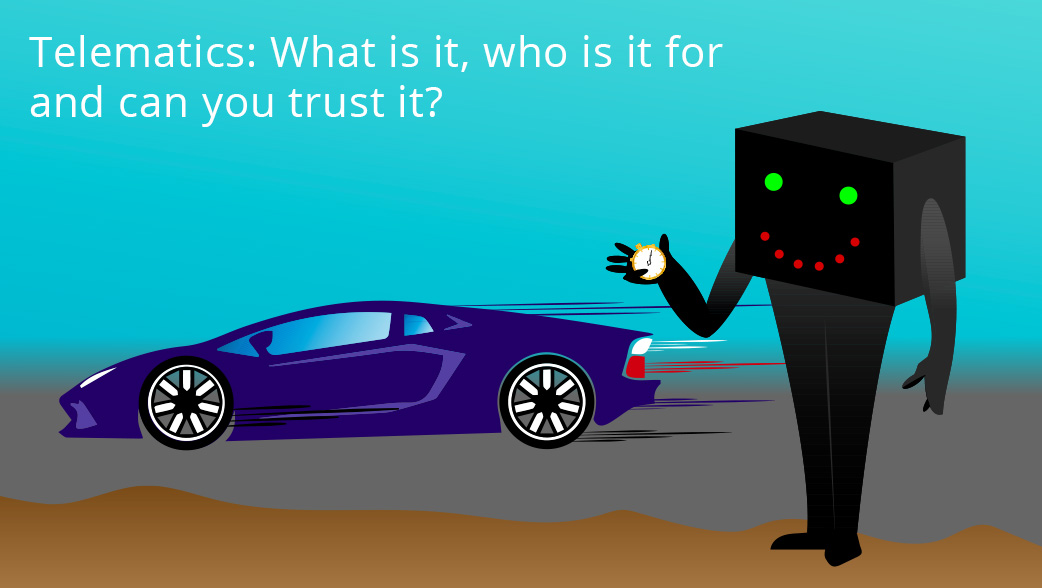 How does telematics work?
With telematics cover, your insurer monitors your car via a telematics 'black box' - or in some cases an app on your phone - to track how much and how safely you're driving. The box uses GPS and motion sensor technology to calculate whether you're sticking to the speed limit, accelerating and braking smoothly and taking corners sensibly. Your insurer may also look at how many miles you've driven, the types of roads you're using and the time of day that you're using your car.
The results are then fed back to your insurer and if you are considered a safe driver, you'll be rewarded – usually through lower premiums, although some providers may reward you with extra miles or cash back vouchers. Most policies will also give you access to an online portal and/or mobile app where you can track your driving score, so as to improve how you drive and ultimately make the roads a safer place to be.
Who is it for?
The majority of black box policies are aimed at young drivers, between the ages of 17 and 25, as they have the most to gain from lowering their premiums. In contrast, if you're an older driver, with a good driving history, you're unlikely to see the same benefits, as your premiums are probably quite low already.
Having said that, there are policies available for older drivers, such as Drivology, which aims its products at those who feel they've been unfairly priced due to factors such as the type of car they drive or where they live.
How much can you save?
Figures indicate that the majority of drivers are saving money with black box insurance. A study by Quote Goat amongst young drivers found that 77% had saved £200 and 14% had saved double that. Meanwhile, Aviva Drive says on its website that its customers save £170 on average, while Ingenie claims its drivers typically save £500 when they renew.
How do the policies work?
Black box cover works in a variety of ways, but the most popular model is to earn points or be given a score based on how well you drive, which can then be translated into rewards.
Most of the time, the reward is that you will receive a discount upon renewal of your policy, however some providers offer savings monthly or quarterly, or enable you to translate your points into other benefits such as high street shopping vouchers. Most annually calculated policies also offer an upfront discount as an initial incentive to sign up.
What are the pitfalls?
Before you get seduced by the big savings, there are a number of pitfalls to look out for, as not all black box insurers were created equal. Here are some of the main complaints to be aware of and how to avoid facing the same fate:
Restrictions on when and where you can drive: Some policies set a curfew or penalise you if you drive at night or on certain roads, so check this before taking out a policy. If you need to drive at night for work or other valid reasons, make sure you let your insurer know so they can find you the best deal.
Extra charges: Look out for hidden charges that could bump up your bill, such as installation fees, costs for damage to the black box or if you want to change cars mid-policy.
Unreliable technology: One of the biggest complaints seems to be around inaccurate driver results due to unreliable technology, which can mean you get landed with a penalty fine or have your policy cancelled due to unsafe driving. Check customer reviews before signing up to see if this is happening to existing customers and once you're on board, monitor your driver score regularly for any mistakes.
Privacy: Many drivers are quite rightly concerned about the data their insurer holds on them, so ensure your personal information is being treated responsibly by reading their privacy statement and asking about compliance with the new General Data Protection Regulations (GDPR).
As a young driver, taking out car insurance is a daunting process, particularly when you're faced with eye-watering premiums. Telematics is still one of the best ways to ensure you are being charged as fairly as possible and there are significant savings to be made for good drivers. Just ensure you do your research carefully and opt for a reputable provider, to avoid any nasty surprises later.
Do you have experience of telematics? Share a review and help decide who wins in the 'Best Car Insurance Provider' category at the Insurance Choice Awards 2018.