With many drivers, especially young drivers, looking to lower their car insurance premiums, black box insurance has become worth considering. Now that this form of insurance is becoming more prevalent with insurance companies now offering telematics as standard, drivers struggle to find a good and cheap black box insurance company.
In this article, we're giving you a flavour of what black box insurance is about, and looking at some companies on the market which are offering it. But first of all...
What is 'black box insurance'?
Also, and more officially, called telematics, black box insurance involves placing a small black box in your car. This black box can monitor things like speed, acceleration and braking as well as the times of the day that the car is on the road. Insurance companies can then use this information to reward good drivers with lower premiums. In fact, safe drivers using black box insurance can see their policies decrease by up to 30%.
Where can I get black box insurance?
A number of well-known insurers now offer black box insurance – like Aviva, Tesco Bank, and Direct Line, as well as some specialist black box insurance companies. Most insurers will install the black box to your car free of charge, or a common alternative is to use an app on a mobile phone to track driving data rather than using an actual black box.
What are the main benefits of black box insurance?
The main benefits which the insurers sell is potential of reduced premiums. Our reviewer Beckie recommends her insurance from Drive Like a Girl as her safer driving was rewarded with a great discount.
Safer/more controlled driving also means the likelihood of you being involved in an accident could be reduced, some insurers claim, by up to 75%.
An often overlooked safety benefit of black box driving is that by using live data, a black box will generally also alert the emergency services if it detects that you have an accident.
Are there any disadvantages?
Depending on your driving style, black box insurance might not be for you. Some insurance companies impose a curfew, stating that driving at night is statistically more dangerous, especially for new drivers.
Other companies will take a poor view on speeding, and obviously having your speed recorded at all times means you'd have a hard time pleading not guilty to driving at 100mph.
Others note concerns regarding privacy and the nature of always being tracked.
Are there specialist black box insurance companies?
Though some of the larger insurers are trying to ease consumers onto black boxes, it might be a while yet before every UK citizen is comfortable with having a telematics device fitted to their car.
There are some uses where telematics makes more sense - for learner drivers, who might still be inexperienced on the road, and could use that extra cost saving which can only be attained by driving carefully. Here's a few companies which offer black box insurance policies to young and learner drivers, to help them drive down the cost of early-years motoring.
"The better you drive, the better off you'll be" say Drive Smart (a part of Sabre Insurance). They are selling telematics as a way of saving the typical motorist some savings on their insurance.
Drive Smart state that these are some of the factors they take into account when determining premiums:
The length of trips, Night-time driving (from 11:00 pm to 5:00 am), traffic congestion, braking, speeding, and driver's familiarity with the roads being used.
To find out what it's like being a Drive Smart customer? Read our Drive Smart reviews and find out.
Insurethebox
"The UK's leading telematics car insurer". As their name suggests, Insurethebox were one of the first companies to really push into telematics.
Their car insurance rating on Smart Money People is currently (Oct-16) 4.17 making them the top rated specialist telematics company. Though not all of our community agrees...
Read our insurethebox reviews to see what others are saying about this insurance provider.
Coverbox

With privacy being a critical concern, Coverbox's "Watching out for you, not over you" streamline is smart. They are currently (Oct-16) rated 2.33 on Smart Money People, with customers mentioning that their customer service can be somewhat lacking. Like most companies, they monitor:
Location of the car
Length of journey – time taken and how many stops are made on the journey
Acceleration – how smooth or aggressive this is
Braking – how smooth or aggressive this is
Cornering – speed into and out of corners
What is it like being a Coverbox customer? Read our Coverbox reviews and find out.
Young Marmalade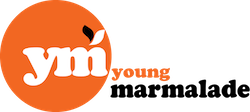 Young Marmalade is primarily marketed at learner drivers. With a somewhat complicated pricing structure offering effectively free insurance for the learner, they then charge penalty points (as increased premium charges) when a driver "breaks the rules"
What is it like being a Young Marmalade customer? Read our Young Marmalade reviews and find out.
One Call Insurance
One Call Insurance are a long established company who have recently adopted telematics. Read our One Call Insurance reviews and find out what our community is saying about life as a One Call customer.
Does telematics insurance offer good value?
That depends. Safe drivers will likely see a reduction in premiums as black box devices allow insurers to more accurately quote for an insurance policy - taking into account actual mileage, driving style, and behaviour as opposed to what a driver claims when taking out a policy. For low mileage, safe driving when learning to drive, the reductions in premium can be vast.
The driver who may regularly drive at 40mph in a 30mph zone, drives late at night, does long distance journeys, or enjoys a spirited drive now and again, perhaps should look elsewhere for their car insurance. view our best car insurance leaderboard to see which other companies our community has rated top.
Summary
Telematics have come a long way since they first hit the UK, and as our black box insurance reviews round-up shows, it's worth doing your research to find the best black box insurance providers especially with so many lesser-known companies now on the market.
If you're looking to save money on your car insurance, we recently recapped the best car insurance companies based on our reviews, or women may also be interested in our round up of specialist female car insurance firms.
How does your insurance company compare?
The overall average rating for our community reviews mentioning black box insurance is a low 2.36/5 showing that perhaps consumers aren't quite ready for mass adoption of this technology.
Did we miss your car insurance company? Whether black box insurance is right for you or not, take a look at who our community has rated the best car insurance companies, and see how your insurance compare compares.