About the Bike Insurance
Looking for the best place on the web about GoSkippy bike insurance? At Smart Money People, we're changing insurance products for the better, and aiming to be the number one place for GoSkippy bike insurance reviews. Read our customer reviews, or write your own review today!
Review GoSkippy: Bike Insurance now
Help others make smarter decisions by sharing your own experience.
Write a review
GoSkippy Bike Insurance reviews (
6

)
AVOID THESE SCAM ARTISTS
Avoid at all cost. Took £300 pound only to cancel my policy a week later due to a discrepancy with a document. Watford Ins Co Europe Limited are the underwriters for GoSkippy so don't be fooled by there name. They then told me there would be no refund. Sent me a document stating Its would be cancled on the 14th them another document stating it will be cancled on the 31st looking for any way to take your money. All insurance companies are doing this now, they all have underwriters or should I say CROOKS. Just be carful when looking for insurance. AVOID AVOID AVOID AVOID
Reviewed on: 31st December 2021
AWFUL SERVICE
AWFUL SERVICE. Needed to change registration to private plate, tried for 2 days. Live Chat took all my details then vanished - was this fraud? cheap labour getting all my info? Portal doesn't let you change details, although that's where your directed to. AND as per previous reviews - ended up on premium telephone line twice for over 30 mins. INSURE SOMEWHERE ELSE.
Reviewed on: 30th December 2021
Horrific
These people are crooks. They make charges for pretty much every phone call or change you make. The premium was a few quid cheaper than the next cheapest, but I ended up paying over £200 in fees for making basic changes (update my details, out a private number plate in my car, etc.) Never known an insurance company this bad.
Reviewed on: 11th May 2020
What a pile of .......
So I was with this so called company for just over a year as was the cheapest on go compare, and I had changed my bank account and i had rang to change the direct debit to be told i couldnt after a certain date so I waited and rang again and swapped to my new account. To which I recieved a message from my bank telling me that goskippy cancelled the direct debit just before the monthly payment was due so I reset it up and tried to pay a one off payment for that month they didn't take and it wasnt taken. So I got in touch with them through email as noone in the office due to the pandemic and the reply was that it was me or my bank that was at fault for the missed payment so they cancelled my policy and filed it and now demanding twice the amount owed. Beware of this company they are out to make a profit not help you insure.
Reviewed on: 14th April 2020
Do you have a different GoSkippy product?
Share your experiences with products to help others make smarter financial decisions and learn more about different products available.
Write a review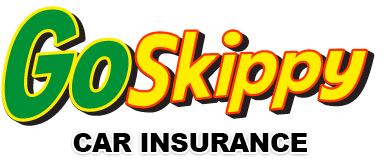 There's still more to see!
GoSkippy has a range of products available. Check the ratings of each product to find the right one for you.
View all products