About the Car Insurance
Here at Smart Money People, we collect GoSkippy car insurance reviews so that you can shop with confidence.

GoSkippy is an insurance broker offering home, travel and various motor insurance policies, including electric vehicle cover, car, van, motorbike, and business motor insurance. With a wide range of additional add-ons available for each policy, GoSkippy aims to be very flexible to its customers' needs. Find out whether it lives up to these claims by checking out our GoSkippy car insurance reviews.

What's most important for you when it comes to a new car insurance policy? Is it securing breakdown cover with a courtesy car? Perhaps you'd prefer the security of misfuelling cover or key cover? Do you work in a role that requires business insurance for your vehicle? Whatever your needs, read our GoSkippy car insurance reviews to see what genuine customers have to say about their policies.

Have you had a car insurance policy with GoSkippy? Whether good or bad, share your experience with other drivers on Smart Money People so we can help people like you make better decisions. Tell us how satisfied you were (or weren't!) with the level of cover you received for the cost. How simple was the sign-up process? Did you have any experience with the customer service team? Write an honest GoSkippy car insurance review today.
Review GoSkippy: Car Insurance now
Help others make smarter decisions by sharing your own experience.
Write a review
GoSkippy Car Insurance reviews (
184

)
Once upon a rip off
I had been insured through Go Skippy for the past 8 years (one car 6 years , two years second car and a 7 year no claims discount, just recently i had no notification my policy needed renewing. When i discovered it had ran out i immediately contacted to renew, i was told its two late and would now need to start new policy i was told as the old policy had lapse im now a high risk client . ??? New policy shot up over £1300 to £2100 per year im 71 year old one accident in 51 years of good safe driving Its time the insurence companies need to be licenced through the gaming and betting commission like all high street book makers
Reviewed on: 28th November 2023
range rover down to ford focus...650 pinds for range rover....1,780 pounds for basic ford focus...
go skippy a total joke.....they have insured me for a year for a range rover sport for 650...quote for basic ford focus..1,780...and this is with a years no claim....call centre staff are rude ...so much noise in background of children screaming and general what sounds lie factory news...told blatant lies by call centre staff...customer service staff are no better...rude ..dont listen..and pretty much say to you we dont care just give us the insane poilcy price......seriously...a 64 year old man...ford focus..worth 2,500...and they want 1780 for third party fire and theft....after covering my range rover for 650...how is this even possible...no claims in over 40 years of driving.....go skippy are awful....no customer care what so ever.....never ever again ...
Reviewed on: 27th November 2023
Displeasure with GoSkippy Car Insurance and High Cancellation Fee
Dear GoSkippy Customer Service, I am writing to express my dissatisfaction with the car insurance service provided by GoSkippy. My experience has been marred by an issue concerning the cancellation fee, which I find unreasonably high and, unfortunately, was not made clear to me at the beginning of the policy. While I understand that insurance policies come with terms and conditions, the cancellation fee charged by GoSkippy was not adequately communicated during the initial stages of setting up my policy. This lack of transparency has left me feeling frustrated and disappointed. The essence of insurance is to provide peace of mind and financial protection, but I feel that the imposition of a significant and seemingly hidden cancellation fee contradicts the principles of fair and open customer service. I believe that clear communication is crucial in establishing trust between a service provider and its customers. Had I been made aware of the cancellation fee and its magnitude from the outset, I would have been in a better position to make an informed decision about my insurance provider. I strongly urge GoSkippy to reconsider its cancellation fee policy and improve transparency by ensuring that all fees and charges are clearly disclosed to customers during the purchasing process. This would contribute to a more positive customer experience and foster trust in the brand. While I appreciate the need for policies and fees, the current situation has left me dissatisfied, and I hope that GoSkippy takes customer feedback seriously to improve its services in the future. Thank you for your attention to this matter. Sincerely,
Reviewed on: 27th November 2023
AVOID! Financial pyramide, hidden costs!
Hidden fees, not answering emails, if so - after a week using excel/word/ prepared templates. Charging fees for everithing and offering nothing.
Reviewed on: 24th November 2023
Do you have a different GoSkippy product?
Share your experiences with products to help others make smarter financial decisions and learn more about different products available.
Write a review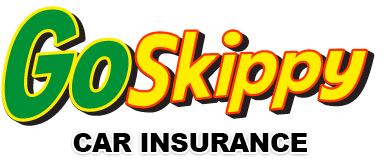 There's still more to see!
GoSkippy has a range of products available. Check the ratings of each product to find the right one for you.
View all products