About the ISAs
Post Office ISA reviews from our Smart Money People can help you to give you the inside track on what having an ISA with Post Office is really like. Oh, and if you have experience using a Post Office ISA, you can write a review too. Smart Money People is the UK's leading financial services review site. Together, we can help us to increase trust and transparency in financial services.
Review Post Office: ISAs now
Help others make smarter decisions by sharing your own experience.
Write a review
Post Office ISAs reviews (
10

)
Cant get my ISA money back
I have online ISA with them. It was easy to put it in but its impossible to get it back, They are coming up with hundreds of exuses for not letting me having my £ 1.500 back. It was my late husband gift. Its an online investment and no papers should get involved but they demand physical papers from me like statements, checks from different banks. I provided them with one of my banks details but its not enough for them. They want now to put their nose into other my bank account statement. What do they look for? Why it should be so difficult to get my own money back? I do really start thinking that some criminals got over the PO. I am afraid of them and dont know what to do. I need my money.
Reviewed on: 12th September 2022
Trusted company
Easy to deal with, plenty of branches to visit in person with knowledgeable staff to help with queries avoiding automated phone calls
Reviewed on: 14th August 2022
Savings - terrible customer service
Highly unresponsive 'customer service', you call for help and the whole experience is negative, 'we can't, we don't, we have no idea when...', no initiative or 'we can't do that but we can do this', they have no idea of SLAs in dealing with customer correspondence, I was told "it will be done when they get around to it', this was in response to a letter they had signed for receipt of 4 days earlier to give me access to my money yet still not actioned and no indication when it will be. Telling them that I am in severe financial hardship without access to my account meant absolutely nothing, just incredibly poor customer service with antiquated paper based systems, don't touch them with a barge pole!
Reviewed on: 9th October 2021
Dreadful long delay in ISA transfer
It is now 4 weeks since i asked The Post Office to have my ISA transferred to a different provider. They have rejected my request 4 times now for one reason or another. I have lost interest in the meantime as the ISA is sitting in a holding account. I have had to keep phoning them up to ask why it has not been transferred. The most recent excuse was apparently due to the fact that the new bank doen't accept cheques. What banks today do business with paper cheques? I think they want to keep my money. Disgraceful. I am still waiting for this to be sorted out. I will not be putting any more money into a Post office ISA.
Reviewed on: 21st June 2021
Do you have a different Post Office product?
Share your experiences with products to help others make smarter financial decisions and learn more about different products available.
Write a review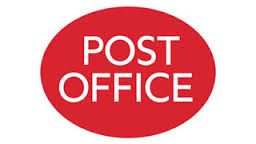 There's still more to see!
Post Office has a range of products available. Check the ratings of each product to find the right one for you.
View all products