About the Choice Current Account
Danske Bank Danske Choice Current Account reviews come from people like you! With so many different current accounts now available, you can read these honest Danske Bank Danske Choice Current Account reviews to find out what life as a Danske Bank customer is really like. And remember, if you are a Danske Bank customer, you can write a short review here to help other potential customers. Smart Money People is the UK's leading financial services review site and dedicated to being an independent and honest source of Danske Bank Danske Choice Current Account reviews. Together, we can make financial services work better for everyone.
Review Danske Bank UK: Choice Current Account now
Help others make smarter decisions by sharing your own experience.
Write a review
Danske Bank UK Choice Current Account reviews (
18

)
Simple. Efficient. Excellent.
Simply works. Service is excellent all round, nothing too much trouble. Personable staff both in branch & on phone. App excellent & updated regularly. All banks should be like this. Highly recommended.
Reviewed on: 10th March 2023
Good dependable bank with one flaw
I have been with the Danske Bank (formerly Northern Bank) for 46 years now and it has been a good, dependable bank. It was very helpful when I needed help and went the extra mile I believe. Their only flaw is to do with Overdrafts. I go into overdraft seldom and only be an average of £50 but am charged excessive amounts every time I do. I find it unfair when I was never in overdraft for years and only since Covid and now the cost of living rising sharply have I fallen behind at times with a payment or bill etc. Otherwise a good bank.
Reviewed on: 9th March 2023
This bank needs investigation
Unbelievable treatment from this bank Unbelievable treatment from this bank. My elderly father had to move from his home of 20 years to sheltered accommodation due to his physical and mental decline (depression) . He also has diabetes. . I myself am also disabled and doing My best to cope with changing his details to his new address. I've been trying to organise a letter to have his address changed as he's unable to get to a bank. I'm unable to drive and he's had to give up driving. Unfortunately they don't appear to care. His card snapped the other day as his address isnt updated he cant ordera new card. So I called was advised to bring aforementioned letter in. Nothing else was requested. I called again to find an open branch as my dad has outstanding bills to pay and needs food. (Saturday) Was not told I needed to bring other things. Why this wasn't mentioned before during any of my calls I don't know. I dashed up to the Belfast branch who threatened to put a stop on his account. I explained I have Been using my rent money to pay for what my dad needs. And asked them how I could pay for his opticians (glasses) due on Monday and his food.. apparently this wasn't their problem and they are happy to let him starve. Never liked this bank. Like them even less now.. who leaves am 81 year old man without any means to pay his bills or buy food.. Updated - Again, today Monday 18th July, i tried yet again and I have not been able to sort this matter. The demand for a doctors letter (unable to get until next week at the earliest) to ensure he's able to make decisions for himself Has left him without any means to buy food. My disability means I cannot drive and I have no money left to buy any of us food. With his diabetes this puts his health at risk. I will be holding Danske responsible if anything happens with regards to his health until this is resolved. A good lesson to learn here, is if you are elderly or have elderly parents - do not bank here. They clearly do not care if they live or die! Praying I can get something for him to eat until this is sorted. Who knows where his bank statements are going or who has access to them as they refuse to allow me to update his details over the phone. He has tried doing it himself and its still not allowed. It's a farcical circus. I have made a formal complaint and if not satisfactorily dealt with I will be pursuing it via the ombudsman. I really didn't think this bank could… I really didn't think this bank could go any lower than rhey have. I'm living on porridge, cereal and bread so my 81 year old diabetic dad can eat after his account was frozen. Apparently they aren't "medical professionals" and yet I am classed as one .. when I mentioned my dad has "suspected dementia". My mental health and physical health has declined rapidly, as being disabled myself this entire situation has put me in a very bad place. I used every ounce of energy I had trying to deal with this and am not recovering enough to have the energy to make an appointment with them, AND drag my father with me for what I now assume will be a nazi-esque interrogation. Now they are, in my opinion attempting to make him homeless as i was told there would be no problem with his direct debits therefore he would have a roof over his head.. apparently they are now bouncing his rent payment and probably everything else. I suspect this is A good little earner for them as no doubt Dad will have to pay for those ones that have and will bounce and end up homeless. I genuinely wonder how these people sleep at night. Or how they would feel if it happened to their parent. To add insult to injury - they didn't bother to even spell my name right! Not to mention they attempted to contact our solicitor without permission. Seems they are a law unto themselves
Reviewed on: 3rd August 2022
Dedicated Danske
Excellent staff always provide great service and are very thorough, professional and friendly! They always go that mile extra by being so patient and just so nice!
Reviewed on: 8th June 2022
Do you have a different Danske Bank UK product?
Share your experiences with products to help others make smarter financial decisions and learn more about different products available.
Write a review
Are you a business?

Get insights, reply to reviews, invite customers and understand their needs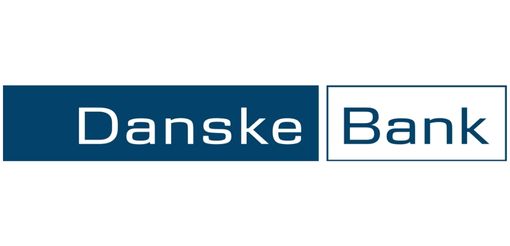 There's still more to see!
Danske Bank UK has a range of products available. Check the ratings of each product to find the right one for you.
View all products