The next few years are gearing up to be quite big for banking in the UK as a host of new challenger banks will be competing for your business.
Unlike the current banks, you won't be able to just pop down the high street and speak to someone if you need to. With some, you won't even be able to pick up the phone. Instead, they're rethinking the way customers interact with their banks by putting more power in your hands through apps and integrations with the services you use every day. And companies with millions of customer like Lloyds topping the most-complained about tables, why shouldn't we be excited about the future?
Here are 6 challenger banks that you'll be hearing a lot more about in the not too distant future.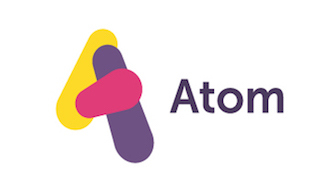 Atom Bank: Who are they? Currently the only exclusively app-based bank to have acquired a banking licence from the Bank of England. Their 100-strong team in Durham is led by Mark Mullen, formerly CEO of First Direct (the bank that offer the best current account according to our reviews).
What will they be offering? Current accounts, savings accounts, loans, mortgages… more or less everything you'd expect from a bank. They're also promising to provide "an entirely new banking experience" with customer service available 24/7.
Why are they different? Mullen says they're aiming to do for banking what Uber is doing to the taxi industry. He believes that the industry is ripe for disruption, and that Atom can be the ones to disrupt it.
When will they be launching? It could be anytime soon. The bank's press coverage has suggested an autumn 2015 launch, so with November looming it could be sooner rather than later. Don't rule out the possibility of them doing a Beyoncé and launching with little to no advance notice.
Update: Atom launched the first version of their app to the public on 6 April 2016. See our thoughts on v1. of the app here.
Civilised: Who are they? A new cloud-based bank led by chief executive Gordon Dow, former head of private banking at Santander.
What will they be offering? They're aimed at small and medium-sized businesses, and will offer business current accounts, overdrafts, savings, and loans. Retail customers will be able to open savings accounts.
Why are they different? Again there are no branches, but CivilisedBank will use a cloud-based IT service and a network of local bankers to allow them to be closer to the businesses they serve. They're promising a more 'civilised' approach to banking.
When will they be launching? Banking licence permitting, they're due to launch in early 2016.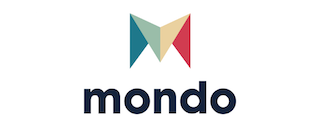 Monzo (formerly Mondo): Who are they? An online-only bank, founded by Tom Blomfield, currently applying for their banking licence. Blomfield was originally working with competing start-up Starling (who we'll cover later), before taking three of the team with him to kick-start Mondo.
What will they be offering? At the centre of Mondo's banking experience is their app. They want to be known as a "smart" bank, and the app will offer realtime reporting of withdrawals and emoji support. Some lucky customers have already had a sneak peek at the features after being invited.
Why are they different? Even though they don't have a banking licence, they've started offering previews of the service through pre-paid cards which give eager customers an early look at what the app will be able to do.
When will they be launching? Not quite yet. While they're offering pre-paid cards for people to test-drive their app, they don't have a banking licence at the moment. We're currently testing the prepaid card and will update this blog with our thoughts soon.

Secco: Who are they? Secco is co-founded and led by Chris Gledhill, who left his job as an innovation technologist at Lloyds Banking Group in July in order to concentrate on getting his vision off the ground.
What will they be offering? Gledhill's plan is for Secco to use technology and data to change the way banking is done. They only popped up in September, so specifics around products haven't been announced yet.
Why are they different? While other online banks are forgoing branches, Secco is going one step further: there will be no banking apps. Instead, customers will use messaging apps to access services like their balances.
When will they be launching? They're at an early stage and haven't yet applied for a banking licence, so a launch is a while away.

Starling: Who are they? Starling started out in January 2014 with the aim of launching a mobile-first current account. CEO and founder Anne Boden has spent her entire career in the banking industry.
What will they be offering? Boden wants the bank to have "the best current account in the world", so that's the only product they're going to offer.
Why are they different? Anne wants their offering to be far simpler than what you get from high street banks.
When will they be launching? Recent press coverage points to early 2016 – so not long!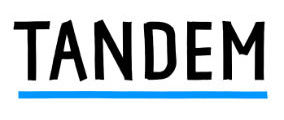 Tandem: Who are they? The newest kids on the block. News about their launch was only in the press in September 2015, and their website – while impressive – doesn't give too much away. They've got noted tech investor and co-founder of money transfer service Azimo Ricky Knox.
What will they be offering? An online bank offering consumer products including current accounts and mortgages.
Why are they different? Tandem's aim is to help people manage their money, and to use big data to create bespoke offerings for customers.
When will they be launching? The FT predicts that Tandem could have a license by the end of 2015, however there's currently no further information about when they plan to launch.
Update 30/3/16: For customers signing up to Tandem's early community or "co-founder" program - they are offering free shares.
Conclusion
There's certainly set to be more choice for consumers in 2016, and it's likely that there are more potential challengers out there who haven't come out of stealth mode yet.
There appears to be appetite for this approach to banking: we polled our Twitter followers to find out whether a branch or a mobile app was more important to them, with the result being overwhelmingly in favour of the app approach.
Mobile app or branch... What's more important to you?

— Smart Money People (@SmartMoneyPPL) October 26, 2015
Will you be taking a closer look at any of the banks we've featured? Our figures say that reviewers who have switched current accounts have a 94% customer satisfaction rating with their banks, compared to 82% of reviewers who haven't switched – will you be tempted to switch?