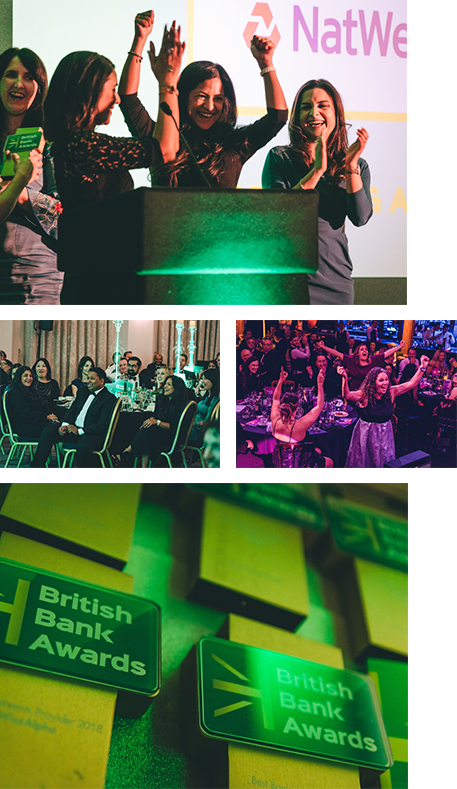 Why take part?
Since 2017, our awards have been featured in publications including The Daily Mail, Sunday Express, The Mirror, The Guardian, The Scotsman and The Spectator Money to name a few.
We've also featured widely in trade press including Finextra, Bridging & Commercial, Loan Talk and Insurance Business.
A wide range of firms take part in our awards. For example, in the British Bank Awards 2018, firms taking part included Virgin Money, NatWest, Metro Bank, Zopa, Starling Bank, Newbury Building Society, Moneyfarm, Habito and WorldFirst.