Customer Insight
Our finger is on the pulse of the financial industry. The breadth of data points captured as part of the review process and our use of artificial intelligence means that we're able to deliver the voice of the customer in financial services.
17 Review data types 6 User profile types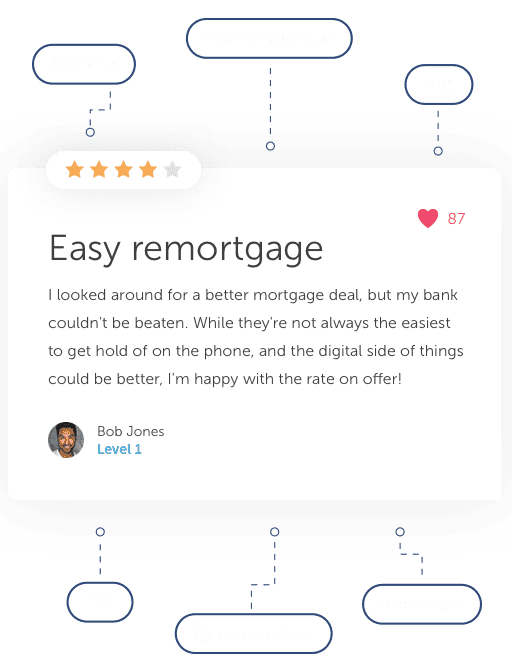 Customer Pulse Dashboard
Our Smart Money People Pulse dashboard delivers high quality competitive benchmarking and helps companies better understand their strengths and weaknesses, and how they compare with other companies. Using artificial intelligence, we're able to analyse the free text left by consumers using our proprietary analytical framework.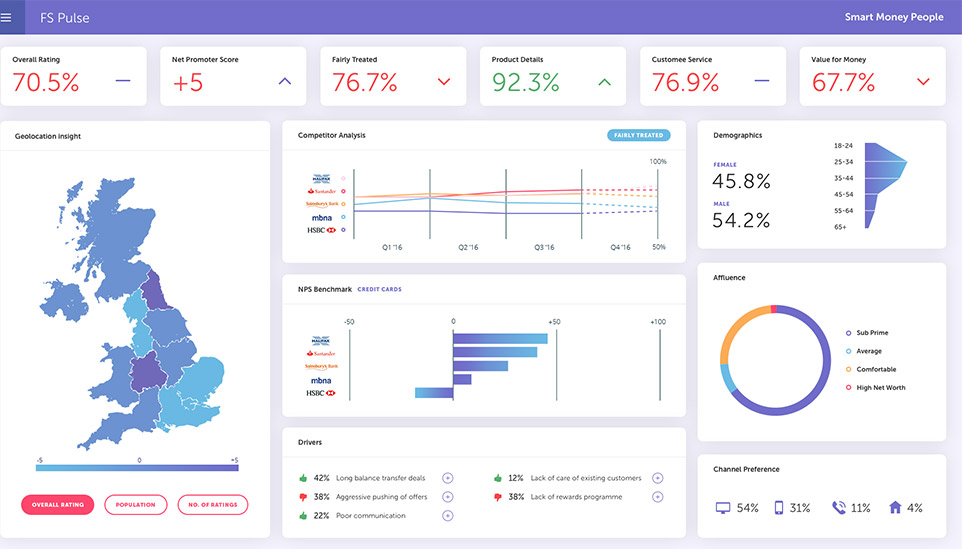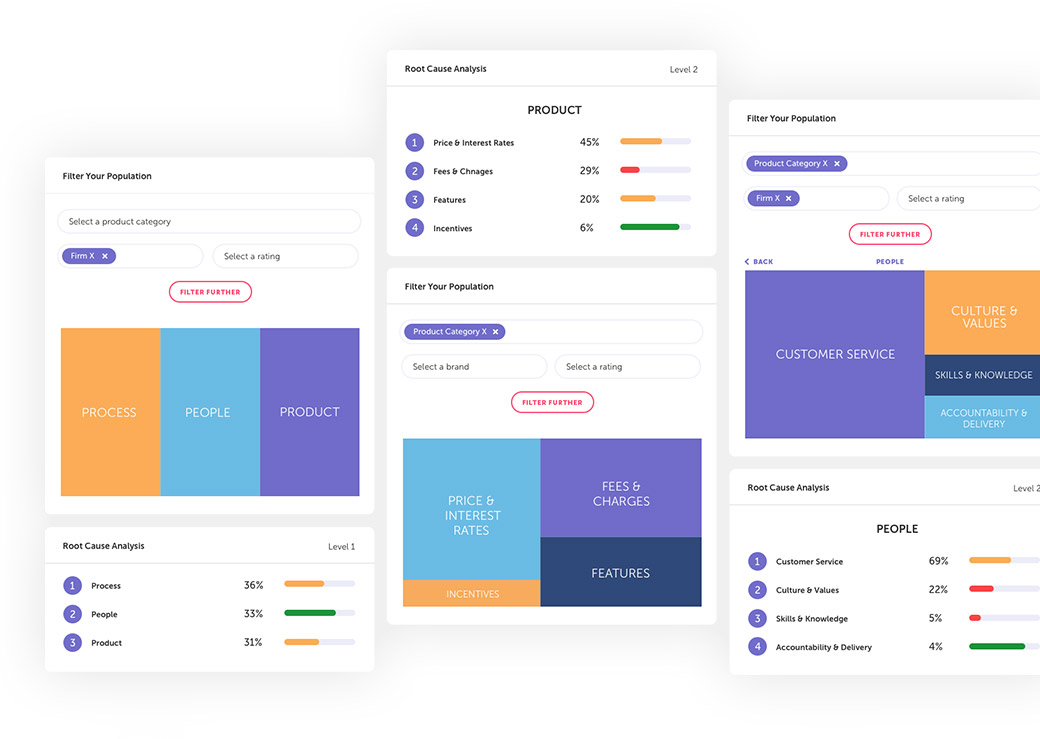 What makes this different?
Simply put, our dataset is unique. We capture both performance and regulatory data points and we understand more about the consumers leaving this feedback.
Our data powers the financial world
Our data and insight is used by banks, insurers, building societies and trade associations. It's also been featured widely in a range of publications, including BBC News, Spectator Money, The Sunday Express, Business Insider and The Economist's Intelligence Unit.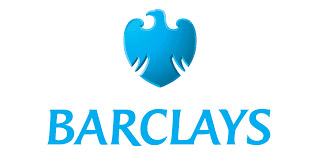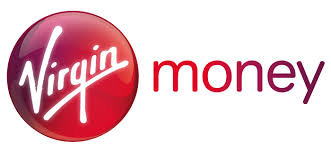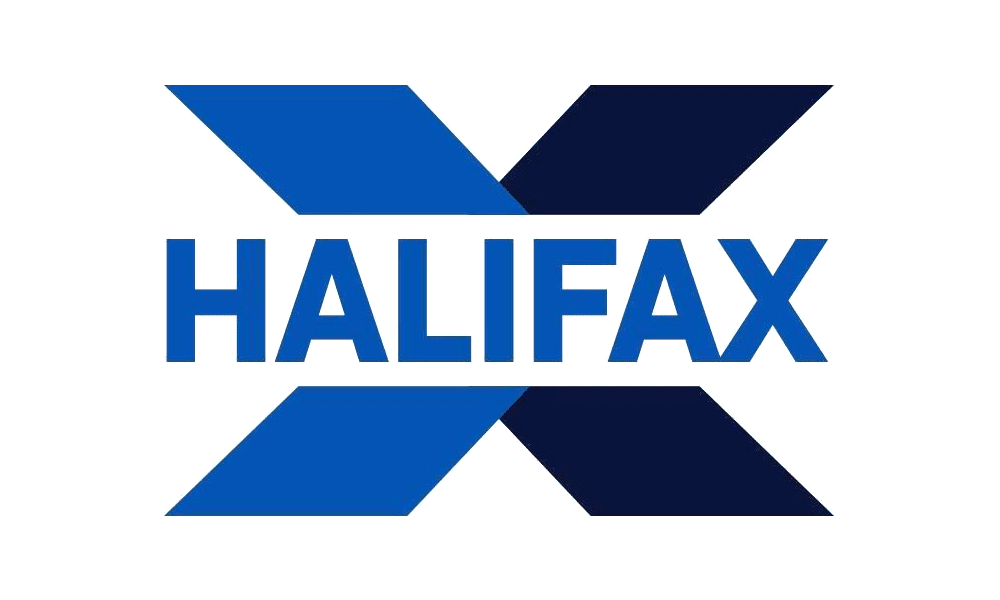 Latest Mortgage Lender Benchmark
Mortgage Lender Benchmark H1 2022
The eighth edition of the Mortgage Lender Benchmark, a six-monthly assessment of the service and propositions offered by mortgage lenders by Smart Money People, is now available. This study delivers market intelligence that a number of stakeholders will find valuable. It also provides unique and actionable insight into lenders responsible for 97% of all mortgage lending, and includes a detailed analysis and heatmaps for 50 lenders including banks, building societies, specialist and lifetime lenders. There's also specific sections on broker technology and feedback from brokers on the key issues and challenges they're facing.
Want to Hear More?
Our customer insight offering is led by a dedicated team who are all passionate about financial services and helping companies deliver exceptional service to their customers. Contact us to find out more about Smart Money People today.