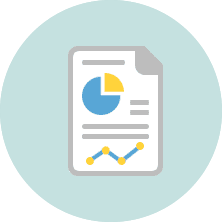 Research
We deliver customer insight and highly actionable research that leverages our consumer panel.
What makes us different?
We are 100% focused on financial services research and have our pulse on the financial services industry like no one else. This means that we can get to the heart of what matters in a cost effective way. We deliver research projects that leverage our deep-rooted knowledge and help you to get the actionable insight you need quicker and cheaper than traditional market research firms.
We focus on
Benchmarking

Our robust brand and product benchmarking delivers a competitive edge and helps to identify performance improvement and strategic opportunities.
Complaints

What turns an unhappy customer into a complaint? We get to the root of customer complaints to help identify how to reduce them and leverage our comparative peer insight.
Product Development

We deliver customer insights that help to improve existing products. We also identify market gaps and help to inform the development of better products.
We delivered a competitor benchmark for a leading UK retail bank to provide an input into their Remuneration Committee. We developed and managed a panel of ten competitor organisations across three key product categories to deliver a comprehensive snapshot of how our client was performing in the market. Our analysis also helped to identify the drivers behind this.
We delivered a review into the state of the UK Consumer Credit industry for clients including a leading trade association and multiple end firms. Our report combined both quantitative and qualitative analysis, and featured a passion index, which ranked firms according to the strength of customer emotion.
Panel as a service
Have a burning question or two that you'd like to put to our community? We deliver deeper insights by allowing you to target the people other panels simply can't. Want to survey 1000 unhappy credit card customers? Or how about bank account customers who love mobile apps? We can deliver high impact research to you with quick turnarounds.
Better insight & greater ROI
Our customer insight is underpinned by the Smart Money People consumer brand, offering a greater return on your investment.
Want To Hear More?
Contact the Smart Money People team today to find out more about how we can help your business.