Reviews and analysis
Access customer reviews and analytical tools via your dashboard, built for convenience, functionality and flexibility.
Reviews boost your brand's credibility and build trust in your company, allowing your to reach more people and convert more customers.
93%* of customers read reviews before purchasing. So making testimonials visible and regularly engaging with them improves your conversation rates and helps instil a sense of trust with your audience.
*Podium.com via FinanceDigest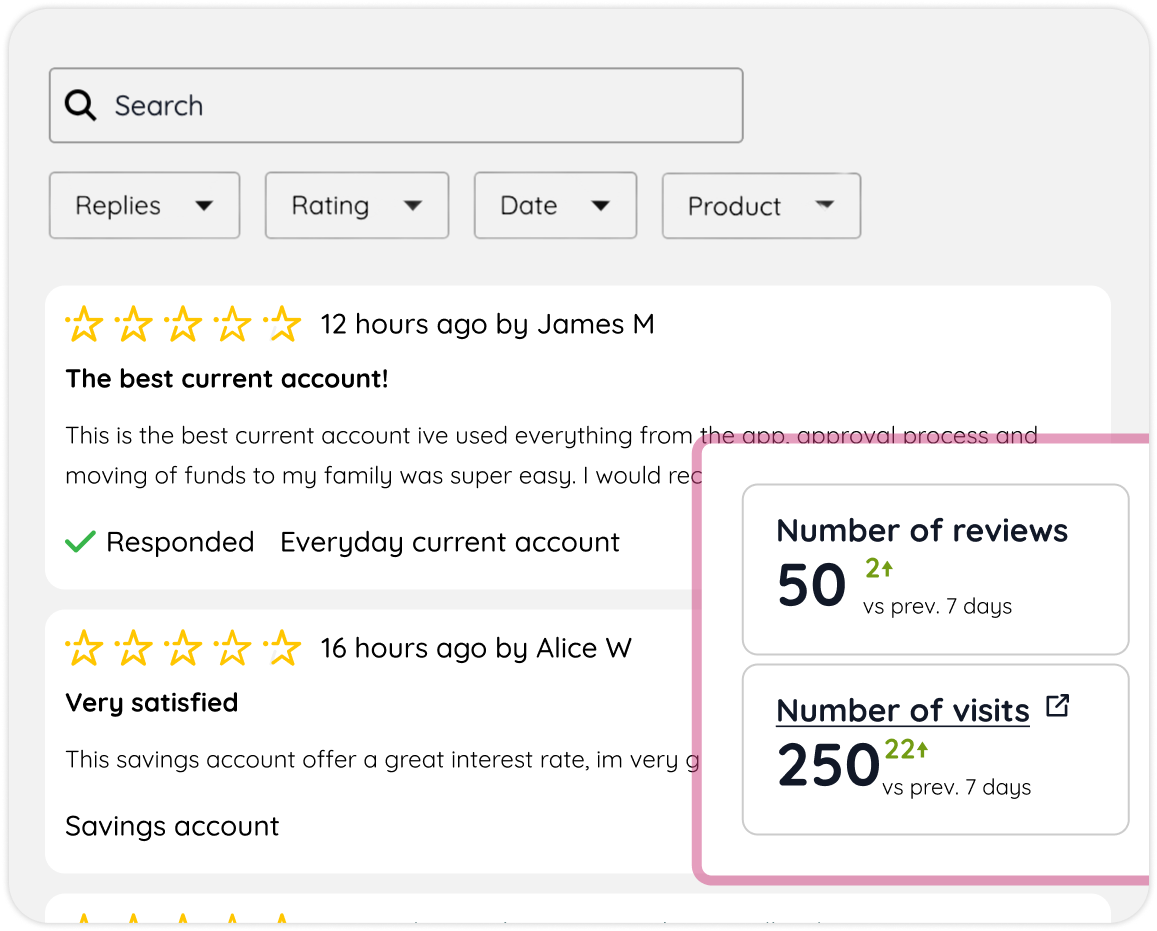 All your reviews, in one place
Your Smart Money People dashboard lets you access your reviews in one convenient hub, and filter them for specific information, including on a per-product basis.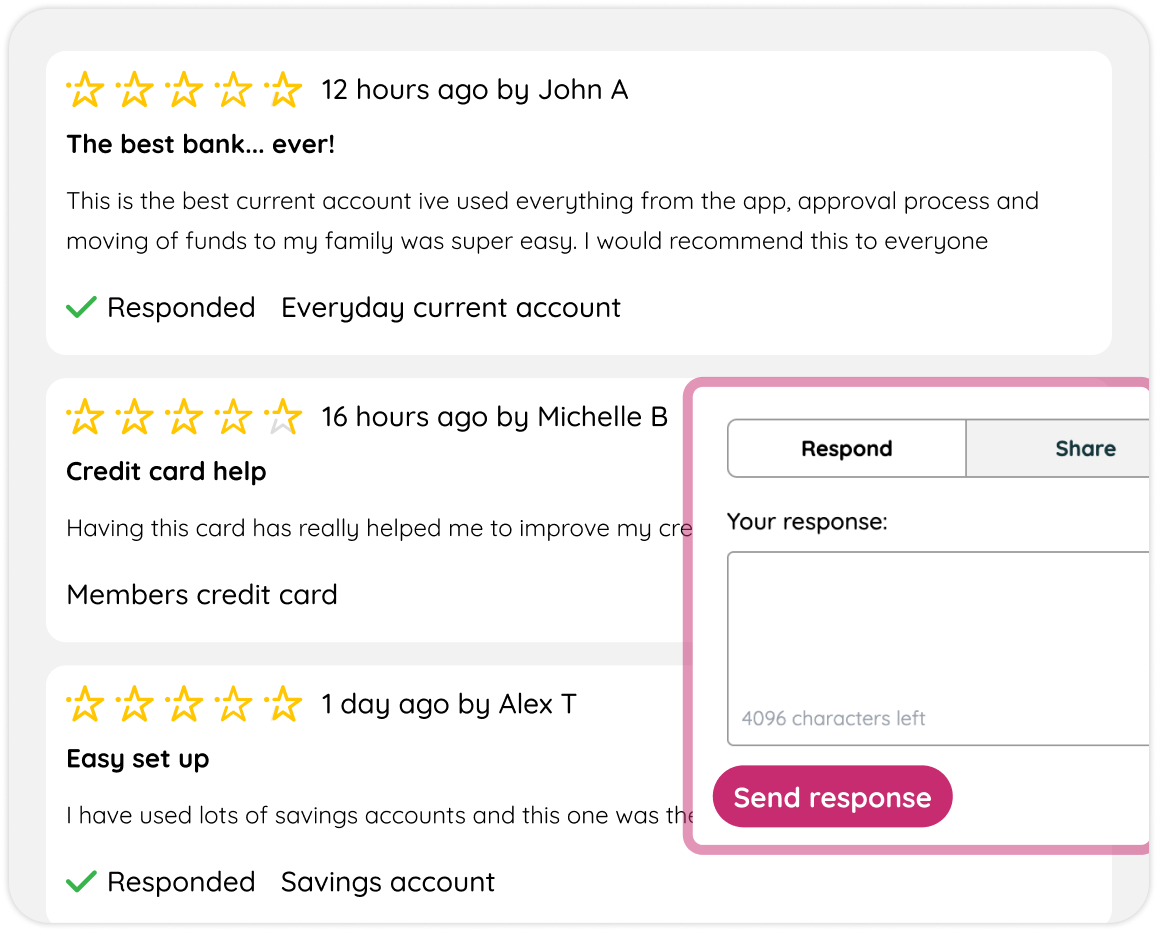 Respond to your reviews
Flag high-priority reviews that need quick responses or to be passed along to another team. Easily manage customer comments, complaints or requests, to help you focus on what matters.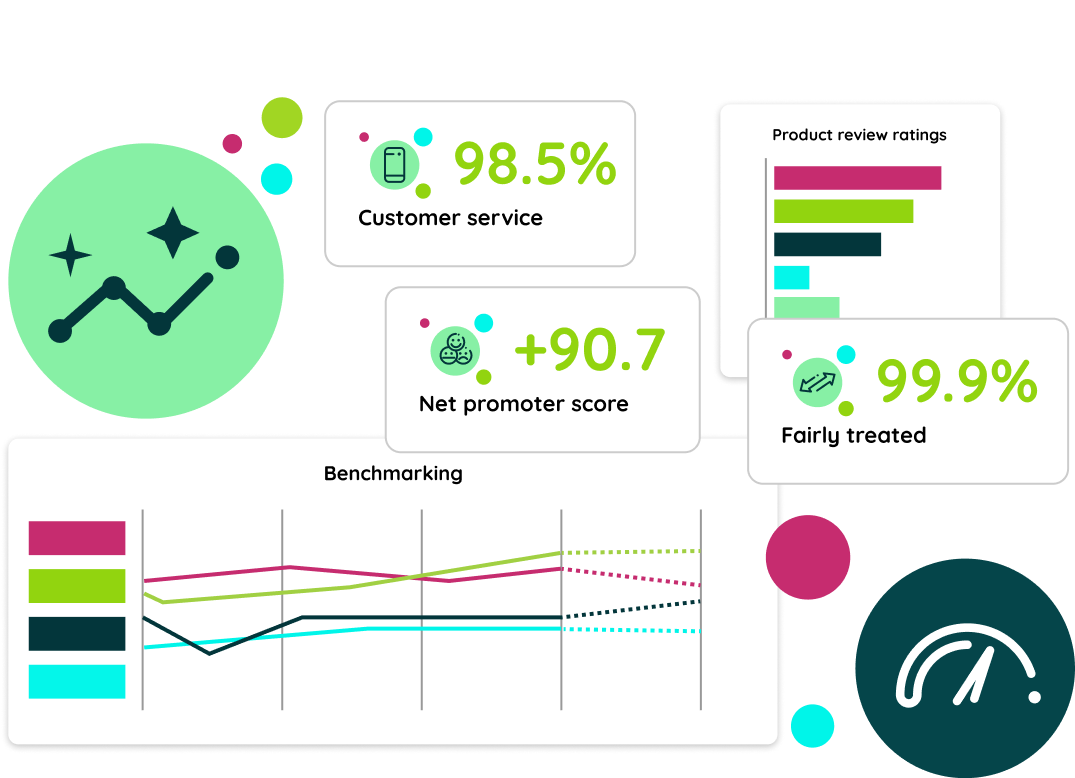 Get deeper insights
Your review data is a valuable resource. With our Standard, Pro and Enterprise packages you can access our most sophisticated analytical tools, to help you understand key metrics like Net Promoter Scores and fulfil Consumer Duty requirements.
Find the right plan for your business
We offer four pricing tiers depending on the level of insight and analysis you need.
What matters most to your customers?
Compare your product performance

Compare against your peers

Discover how customers describe you
Ready to get started?
If you want complete control over your customer feedback and data, get in touch today and we'll help you find the plan that suits your needs.