Halo Financial Money Transfer Reviews
Ratings based on 2 reviews Last review 2 years ago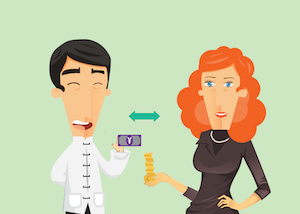 Our Halo Financial money transfer reviews can help you to find out what life as a Halo Financial customer is really like. And if you have experience of using this service, why not write your review on Smart Money People today?
Halo Financial Review Insight
What are people saying in their reviews?
Speed
100% of feedback is Process related
Customer profile
Top Age Profile: N/A
Top Channel Preference: N/A
Your Money Transfer Reviews
2 reviews
Not a professional company

They made a mistake on my transaction and apologised. Complaints department not at all helpful, See email response below: "I am afraid I am personally embarrassed on this occasion as, having re read my email, I realise that my mistyping has caused this Read more

They made a mistake on my transaction and apologised. Complaints department not at all helpful, See email response below:
"I am afraid I am personally embarrassed on this occasion as, having re read my email, I realise that my mistyping has caused this confusion. Rather than typing "150 points" my email should have read "250 points". The fact is that the order was set at 250 points from the market and that is why it was not achieved. I hope this answers your question and please accept my apologies for the confusion my mistyping caused."
Making up typo error to cover up their lies. The company does not have a set rate for all their customers, They have different rules and rates for different customers depending what they can get away with, that is the only way this type of mistakes can be made. One employee tells me one rate and another tells me another rate, then blames a typo to cover it up.
An apology doesn't cut it when I stand to lose thousands of pounds worth of Dollars and Halo gains thousands of pounds at my expense.
Not a professional company.
Stay well clear of this Halo, there are loads of other companies offering rates at less than half what Halo charges.
Good Luck.

Reviewed on 8th February 2020

Kishor Khetani
Excellent

Superb service by great people.

Reviewed on 4th January 2018

Will Rush