You don't need to stop living life in the fast lane just because you're over 50 but if you have passed the big 5-0 you may have been hoping to see your car insurance costs drop a little more. Unfortunately, changes to the government's Insurance Premium Tax means UK drivers have been seeing increases to the cost insurance of car insurance and it's actually the over 50s group that's been hit hardest.
According to research from Consumer Intelligence premiums for the over 50s saw the biggest rise over the last year, rising 15.3 per cent to take the average premium to £298 annually. Hopefully, whatever your age, we can help you find the best car insurance product for you.
Does car insurance change as you get older?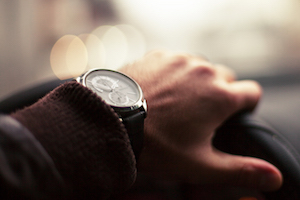 Assuming you weren't a late in life learner driver, chances are that by the age of 50 you may have put in some serious hours behind the wheel as a qualified driver. Assuming you have done so without clocking up any driving convictions and that you've managed to protect your no claims bonus, you could rightly expect to be classed as a lower risk right about now. However, you can't necessarily count on your premiums dropping dramatically. Premiums are the sum of your individually assessed risk, so if you live in a high crime area or drive a car that's deemed to be more likely to be broken into or stolen, your premium may still be higher than you'd like.
Reducing car insurance costs for over 50s
So, how do you get cheap car insurance for over 50s? If you haven't already, you may want to consider investigating costs with specialist over 50s providers, many of whom offer products that are tailored to the needs of older drivers. Even if you're fairly happy with your current provider and haven't seen large increases in costs at renewal time, it can still pay to look elsewhere for car insurance for over 50s quotes.
If you'd like to bring the cost of your car insurance down you can try making changes like:
Storing your vehicle in a more secure place, such as a garage
Adding additional security devices to protect your detail
Checking that your estimated mileage is accurate (fewer miles=less risk)
Ensuring you pay for the cost of your insurance up front or that if you do pay by direct debit there is no additional cost for doing so
There is of course, also the option to increase your excess. However, if you do choose to do this you need to be sure you have enough to cover it in the event of an accident.
Car insurance for the older lady
We've covered the topic of car insurance for women on the blog before and mentioned the EU Gender Directive that means it's no longer possible to discriminate on the grounds of gender when it comes to car insurance costs. Unfortunately, this means far from bringing down overall costs, many ladies may have seen the cost of their insurance level up with those of their male counterparts. This is equally true for older female drivers, though we would urge you to shop around to ensure you're getting the best deal.
Despite an increasing number of public Saga complaints, if our member Carol's review is anything to go by, companies like Saga are successful as they offer great levels of customer service to their members:
Do you really need a car?
If you've found your driving habits have changed over the years and you're now a very occasional driver who uses your vehicle for making long trips or taking holidays in the UK or within Europe, you could actually consider getting rid of your car completely. In times gone by your car could sit on your driveway without insurance providing you had insurance in place when the time came to make a trip. Nowadays, you have to declare a car SORN or have it insured all of the time or you'll be automatically issued with a fine.
Because you have to declare your car SORN now or have it insured at all times, there's no option now to be a fair weather driver that insures his or her own car for short periods only. It is possible to take out insurance on a vehicle that is already insured though, which means you could opt to get rid of your car completely and borrow a vehicle from a friend or relative or to rent a vehicle for special trips.
Why should you choose temporary insurance rather than simply adding yourself onto their insurance for a period of time? Well, firstly it's very flexible; you can take out a policy for a day or two or for a matter of months. Secondly, if you take temporary insurance and need to make a claim, it won't impact on the car owner's insurance policy. If you are considering this option you could save yourself the cost of annual tax, vehicle servicing and MOT. You will however find that temporary insurance is generally offered to over 25s and under 75s only and some providers will limit the number of times you are able to take it out.
The best car insurance for over 50s
If you're looking for the best car insurance quote for you, remember to always look beyond price. Consider what are you getting for your money – does the cost include breakdown cover and key cover? Will you get a courtesy car? If you like to take your car on holiday, check that it includes European travel cover and if so whether this is limited to a particular number of days per year. Outline your own must-haves and check out real reviews from customers on our best car insurance page. Here you will find reviews for specialist over 50s providers such as Saga and Rias along with offerings from names with over 50s targeted products such as Axa, Nationwide, LV and many more. While you're looking, don't forget to leave a review for your current provider to help others!
We hope you find and car insurance deal that's a great fit for you whether that means switching providers or rethinking your travel habits. And, if you think you might be able to help a less internet savvy friend or relative to find a better deal than the one quoted in the renewal letter that's landed on their doorstep, please spend a little time helping them search. We're sure good financial karma is rewarded!