About the Car Insurance
At Smart Money People, we collect Saga car insurance reviews from genuine customers to help you decide if it's the right company for your needs. Saga was founded in 1951 with a focus on the travel sector. The brand quickly branched out to provide a variety of insurance services, including car insurance. Saga specialises in policies for the over 50s, offering three levels of car insurance, so you can select the most suitable policy for your needs and budget. Our Saga car insurance reviews span all three policies. Perhaps you need cover for multiple vehicles? Or maybe you're about to turn 50 and simply looking for the lowest cost comprehensive cover. Whatever your needs, our Smart Money community have been leaving reviews to help people just like you. Are you already a Saga customer? Whatever your experience, consider leaving a review to help us increase trust and transparency in financial services. How was the sign-up process? Did you have to make a claim against your policy, and if so, how well was it handled? Write a Saga car insurance review on Smart Money People today.
Review Saga: Car Insurance now
Help others make smarter decisions by sharing your own experience.
Write a review
Saga Car Insurance reviews (
5282

)
It's a disgrace these fraudsters are allowed to operate in the UK. It's a torture of an experience trying to get a settlement payment out of them and it can drag on for years. Every time you call them its a 30 minutes wait for someone to pick up. Every time I speak to someone there I take their name, but the next time I call - it's a different person on the phone and they have no idea who the previous person is and there is no record on the system and they don't know what is going on and I have to explain everything from scratch. And they promise to take care of it, but then they hang up and it's back to square one: nothing happens and nobody knows what is going on.
Reviewed on: 6th February 2023
Saga was a 180 degree different experience from last year
Having previously had excellent service from Saga, on returning as a happy Customer to obtain a new Motorhome policy, the experience has been terrible. My new pre-owned motorhome purchase is not significantly different to my previous, but now I am asked to provide original purchase receipts and costs for security locks which I did not purchase. Saga have declined to quote because it has a television then say after me having to call that it's OK if it's on a bracket???. Lots of barriers from Saga that are a complete reversal of my previous experience with the company with my last year's insurance. I have a clean history, no claims, 12 years+ NCD etc. I have spoken again with Saga to try to get some common sense. The operators are very pleasant and try to be helpful, but it's as if they now work for a different company. If it is this difficult to get a quote, what kind of hell would it be to have to make a claim? Sorry Saga. One previously loyal Customer is now going elsewhere!
Reviewed on: 27th January 2023
What a waste of time and money
Four months we suffered damage to our car and submitted a claim. It's now January 2023 and we are still waiting to settle. What a scam. Passed from one business to another with no accountability. Not getting a penny of my business ever again.
Reviewed on: 10th January 2023
My husband had a saga policy with a fixed price for three years. Fully comp. Unfortunately his credit card had to be canceled while we were on holiday due to fraudulent transactions. A new card was issued. We returned home after three weeks to find a letter dated three weeks ago(received that day) postal strike...that our insurance was cancelled. We rang to explain what had happened and was told we need a new policy and quoted 860.00. We had a fixed deal for three years for 270.00. An increase of almost £500 for nothing...never a claim. Distrusted and will be contacting WATCHDOG RIP OFF BRITAIN.
Reviewed on: 5th January 2023
Do you have a different Saga product?
Share your experiences with products to help others make smarter financial decisions and learn more about different products available.
Write a review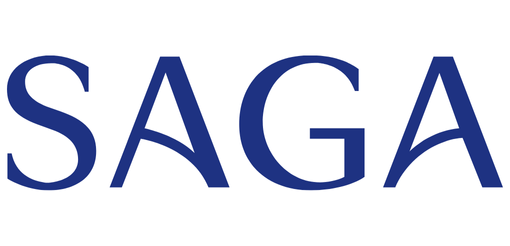 There's still more to see!
Saga has a range of products available. Check the ratings of each product to find the right one for you.
View all products