About the Car Insurance
At Smart Money People, we collect Saga car insurance reviews from genuine customers to help you decide if it's the right company for your needs.

Saga was founded in 1951 with a focus on the travel sector. The brand quickly branched out to provide a variety of insurance services, including car insurance. Saga specialises in policies for the over 50s, offering three levels of car insurance, so you can select the most suitable policy for your needs and budget.

Our Saga car insurance reviews span all three policies. Perhaps you need cover for multiple vehicles? Or maybe you're about to turn 50 and simply looking for the lowest cost comprehensive cover. Whatever your needs, our Smart Money community have been leaving reviews to help people just like you.

Are you already a Saga customer? Whatever your experience, consider leaving a review to help us increase trust and transparency in financial services. How was the sign-up process? Did you have to make a claim against your policy, and if so, how well was it handled? Write a Saga car insurance review on Smart Money People today.
Review Saga: Car Insurance now
Help others make smarter decisions by sharing your own experience.
Write a review
Saga Car Insurance reviews (
5302

)
best on the market
very affordable, perks included, would never think of going elsewhere :)
Reviewed on: 19th September 2023
Why Am I Waiting On The Phone
Used Saga for a number of years with no problems. The price was good and the customer service ok for this day and age. However, my car insurance is coming up for renewal and it's increased from £450 to £726. What's worse is that it's on one of these three year auto renewals and given the price I don't want an auto renewal without talking to someone. Been trying to get through for the third time, each time it's been over 25 mins. This time been waiting on the phone for 38 minutes so far. Can this really be called Customer Service. I think not, more like trying to deliberately ignore your long standing customers. It a joke!!!!!!!!!!!!!!!!!.
Reviewed on: 13th September 2023
No Saga best price and cover!
Got a 3 yr deal on my Car Insurance same price for 3 years. No increases in premium or costs. Will be sad when the 3 years end.
Reviewed on: 8th September 2023
Very Disappointed
I have used Saga insurance products for years for Home, Travel and Car and always found them fantastic. Unfortunately, we had an accident in our car recently and Saga handed us over to the mercies of AXA who are the underwriters. They have been abysmal. It has taken us almost three weeks to get to the stage where the repairs can be carried out. They asked to collect the car this afternoon and I made it abundantly clear that I could not be left without a car as we are going away on holiday on Monday. The car is driveable and so we would have just about managed with it until we got back. Our policy states that we are entitled to a guaranteed replacement car. They said that it shouldn't be a problem but they could not organise the replacement car until our car was collected. Within half an hour of collection they emailed me to inform me that they were not going to provide a replacement car - even though it states guaranteed on the policy - because they don't provide cars for holiday use. They must have known that before they picked up the car and we would have asked them to wait to collect the car until our return. They have left us stranded, I am a Blue Badge holder, we are both elderly and they do not care. Disgusting service and basically downright lies.
Reviewed on: 7th September 2023
Do you have a different Saga product?
Share your experiences with products to help others make smarter financial decisions and learn more about different products available.
Write a review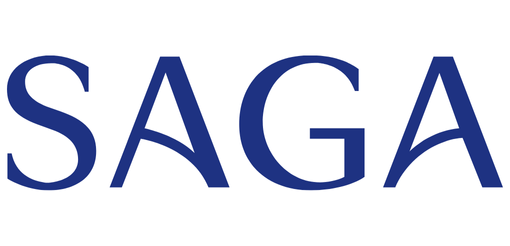 There's still more to see!
Saga has a range of products available. Check the ratings of each product to find the right one for you.
View all products