About the Debt Collection
Review Are You Owed Money : Debt Collection now
Help others make smarter decisions by sharing your own experience.
Write a review
Are You Owed Money Debt Collection reviews (
46

)
Beware Of Dealing With The ARE YOU OWED MONEY (AYOM) LIMITED.
A debtor owed me a considerable amount of money and after trying and failing to get him to pay up, I contracted the services of Are You Owed Money (AYOM) Limited, a debt collection company in November of 2022 to help me get my money back. The company official I got to deal with was known as Michael King and as per the contractual agreement, I paid them £1,200.00 upfront. One of the conditions of their service was that I had a 7 Days grace period within which I could back out of the agreement. Four days into the 7 days grace period, my debtor paid me in full, and I sent an email to Michael King, the very official I paid the £1,200 to, for a refund of my deposit. Getting no reply from him, I also sent a lot of emails to the Customer Services department of AYOM Limited, which got me nowhere because they also did not respond to my emails. I have called 36 times since November, all to no avail. At one time, an operative of theirs told me that I would not get my money back because I first sent my email to Michael King, instead of sending it to the Customer Services department. Based on my experience, I can say without any doubt that they are a corrupt and dishonest outfit, and I am now in the process of taking them to court. My warning is that anyone who deals with AYOM Limited does so at their very own great risk.
Reviewed on: 5th February 2023
Uneducated, incompetent, unethical business owners who pray on vulnerable people
I am being pursed by AYOM Ltd for a debt I do not owe, to date they have contacted me well over a 100 times, they have ignored my requests for proof of alleged monies owed (maybe because there is none!). Did you know that Debt Collectors have absolutely no powers? they may threaten you will assorts, but unless they gain a Court Order (which they have to prove the alleged debt) they have no legal power to demand payment from you. This Company has sent me letters with various accreditations & memberships at the bottom of their correspondence, again to date I have not been able to verify any of these statements which are… CSA Investors in People BiBAs (finalists) Corporate Live Wire Awards Take control of your debt if you are pursued by AYOM or any other Debt Collecting company they have no legal reason to harass you, investigate your rights & how to manage your debt. To anyone whom thinks AYOM will get your debt recovered, think again you will end up paying thousands for them to harass your debtor/debtors with the exactly the same power as you & I, if AYOM do recover your debt they will take most of it before/if they pay you, you cannot recover costs by law a unless a Court deems so, they are lying to you if they claim that to be so… Just one other comment, AYOM Ltd will do their upmost to take this review down.
Reviewed on: 31st January 2023
Despite repeated assurances that this is being resolved and paid, including on a reply to a previous review on here- still nothing. Unfortunately they sound amazing on the phone, but don't actually pay up. Please avoid. So sad.
Reviewed on: 14th October 2022
I approached AYOM in later 2019 to recover a debt and belongings from my ex fiancé Their representative attended my home and showed him documentation that supported my case. He reassured me that my case was solid and that AYOM would have no trouble recovering my money to the the point of the Debtors bankruptcy if necessary He left a contract and emailed me proposal. I explained that based on previous case of mine back in 1995 I was hesitant I was then pestered with calls and e-mails from the representative and agreed to pay £3800 in advance. AYOM wrote to the debtor and made numerous phone calls without success which resulted in the debtor reporting them and myself to the police The AYOM representative explained that this was a common course of action by debtors and would not push them off? The police investigation concluded with no evidence I requested AYOM take further steps for recovery but they explained they were too busy with home visits and had postponed all such activities We then entered lockdown and I have called AYOM numerous times and had no funds and action by themselves other than on one occasion a representative of their company called me and asked to to remove my Trustpilot review on the reassurance that she would investigate matters I never heard anything Trust Pilot have removed three previous reviews of AYOM by myself?
Reviewed on: 13th September 2022
Do you have a different Are You Owed Money product?
Share your experiences with products to help others make smarter financial decisions and learn more about different products available.
Write a review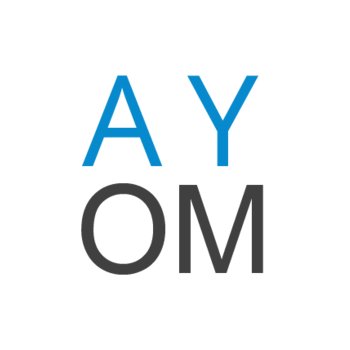 There's still more to see!
Are You Owed Money has a range of products available. Check the ratings of each product to find the right one for you.
View all products