About the Premier Current Account
The Barclays Premier Current Account boasts a range of benefits but has specific eligibility criteria in order to open an account. Account holders can access exclusive rates on mortgages and savings accounts. Premier account holders can also access a 24/7 telephone line for banking needs, as well as Barclays' Financial Guides.

When you're investing large sums of money, it's important that you're confident in your financial provider. Our Barclays Premier Current Account reviews can give you valuable insight into the provider and product.

Find out from genuine account holders how well the Premier Current Account works for them. Learn how long they've had their accounts with Barclays and if they've been satisfied with the service they've received. Read about experiences with the customer service team and the financial guides. Find out more about the exclusive mortgage and savings account offers. All of this and more can be found in our Barclays Premier Current Account reviews.

Do you have a Premier Current Account with Barclays? Tell us why you chose Barclays as your current account provider and whether you've been satisfied with the service you've received. How long have you had your Premier Current Account? Have you had any experiences with the financial guides or the 24/7 telephone line? What about the exclusive offers for mortgages or savings accounts? What are the main pros and cons you've experienced whilst with Barclays? Write an honest Barclays Premier Current Account review today. Together, we can help people like you make better financial decisions.
Review Barclays: Premier Current Account now
Help others make smarter decisions by sharing your own experience.
Write a review
Barclays Premier Current Account reviews (
93

)
Just brilliant service
I have used Barclays Premier Banking on a number of occasions in recent years. We have a home in the UK and also in County Mayo, Republic of Ireland. It is necessary to move money from my Irish account to my UK account and visa versa. If I have run into any issues, which I did today and had the need to call I have never once experienced anything but the very best service. The staff are very helpful and go the extra mile. Well Done!!!
Reviewed on: 6th October 2023
Competent. But at a price.
Been with Barclays since I was a kid. Always had helfpul support from their staff, my most recent was regarding USD. I complained that they don't pay credit interest, and the women looked on line then suggested that I try a different one of the Big 4. I did and now am moving my USD a/c to Lloyds! The Premier a/c used to give free coffees at Cafe Nero. Last year my wife received a lovely tea set - tea pot, cups and a variety of teas. Their black debit card can be exchanged for one with a photo of your choice on it. Otherwise I see little value - even the cash point withdrawals are lmited by the machines rather than the card.
Reviewed on: 18th July 2023
Good service
Good service, upgraded me to premier account, no complaints.
Reviewed on: 17th June 2023
best thing is to never deal with them
I was a customer for 10 years since I come to the UK, when my wealth grew, income, etc. got Barclays Premiere for 7 years or so. they decided to close my account without notice, without any given reason, and without any questions. they can see the entire history of how I was earning money from the day when I came to the UK entire history, including my rent, salary, tax returns, savings, pensions, and investments all connected to Barclays. they said to come to the branch to withdraw money, I came twice, and twice I was told I need to fill out the form/send an email to withdraw my money. why you would say so on a phone if you would know they didn't want to talk at all about anything, filed two complaints, once I get a resolution, plan to escalate it to the financial ombudsman and journalists. "Barclays Premier, we here for you" - to help you build your wealth, and when you are wealthy enough - we destroy your life by closing your account without any reason, and miss inform you on the phone so you waste more time, more stress the best use for a Barclays account, open it, then go elsewhere where current account switch offers are in place, switch away, and forget about Barclays forever, products are neither good, and you will not miss anything, even if you qualify for the top1% customers who are 'premiere' there is no single reason why you should bank for them. Payment limits for the premiere are 130k (any new bank have already 250k or 1 million limit). Transaction fees on non-sterling - any good bank/credit card don't have them. Savings - Barclays for a decade was not about savers, nor now. Pensions and Investments - overpriced, if you wish to waste your retirement better donate to charity, Barclays is not a charity. Mortgage - any building society will treat you much better. Branch service - would be much better if there would be no branch services, they simply don't care. Credit card - any other card is better, just any. any other products - it is just a complex thing, which does not deserve to be called a bank. Barclays is only good for one purpose only - for opening an account to close it by using the current account switching service elsewhere to get cashback, there is no other use for Barclays this is very sad because it was my first bank, which I never even though to close or use for switch service to get cashback, this is what you get when you are loyal...
Reviewed on: 20th April 2023
Do you have a different Barclays product?
Share your experiences with products to help others make smarter financial decisions and learn more about different products available.
Write a review
Are you a business?

Get insights, reply to reviews, invite customers and understand their needs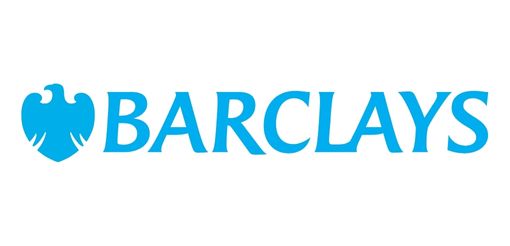 There's still more to see!
Barclays has a range of products available. Check the ratings of each product to find the right one for you.
View all products