About the Reward Account
The NatWest Reward Account allows you to earn rewards from direct debits and spending at NatWest's partner retailers. These rewards can be exchanged for eGift cards or cashback, or you can choose to donate them to charity. This current account has a low monthly fee and gives account holders access to NatWest's mobile banking app.

At Smart Money People, we understand that choosing the right current account can be difficult. We collect NatWest Reward Account reviews from genuine account holders to make this process easier for you.

If you're considering opening or switching to the popular NatWest Reward Account, read our reviews first. Read about why customers chose this account and how long they've been with NatWest. Find out if account holders think that the monthly fee is worthwhile for the rewards on offer. Learn more about the mobile banking app and the features it provides. All of this and more can be found in our NatWest Reward Account reviews.

If you have experience with the Reward Account, share your opinions with our Smart Money People community. How long have you had your Reward Account open? Is it your main current account? What kind of rewards have you redeemed? Do you regularly use the mobile banking app, and if so, what are your favourite features? Have you had any experiences with the NatWest customer service team? Write an honest NatWest Reward Account review today. Together, we can help people like you make better financial decisions.
Review NatWest: Reward Account now
Help others make smarter decisions by sharing your own experience.
Write a review
NatWest Reward Account reviews (
888

)
NatWest reward account
So this isn't a insurance thing but it's similar and I wanted people to know about it. NatWest has this reward account were you can earn rewards either from saving money, inheriting money or from purchasing certain things. I quite like this feature because it's like getting a loan without you losing money because of the other ways to get it as mentioned up above. And it's not like 1p for every transaction or money put into savings it's quite a lot. I remember my friend who saved a lot of money and she ended up getting well over £500 in rewards just for saving. So if you like money as much as I do then NatWest is a bank for you.
Reviewed on: 22nd August 2023
Worst service ever! I will be moving to another premium bank service
-x3 phones in 7 days for a single claim -x6 phone calls -x4 days waisted waiting for "as new handsets" Original clame the "as new phone" lasted 3mths This is not platinum service. I have no faith in Natwests choice of third parties. I have only had to use the phone insurance so far but based on this I will not be taking the chance with the travel/breakdown insurance and will be switching to another provider.
Reviewed on: 12th August 2023
So simple to use
My experience with Natwest has always been seamless. The app is the easiest to use than any banking app I've used before, and I have always had prompt and helpful answers to any queries I've had. Would thoroughly recommend this bank
Reviewed on: 9th August 2023
Online banking is so easy
I have 5 different accounts with NatWest, three of which are savings accounts and I find it really to switch between them online. My rewards account has earns money steadily.
Reviewed on: 1st August 2023
Do you have a different NatWest product?
Share your experiences with products to help others make smarter financial decisions and learn more about different products available.
Write a review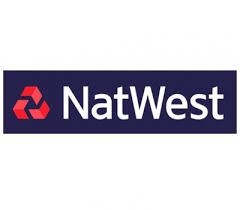 There's still more to see!
NatWest has a range of products available. Check the ratings of each product to find the right one for you.
View all products