HomeProtect Home Insurance Reviews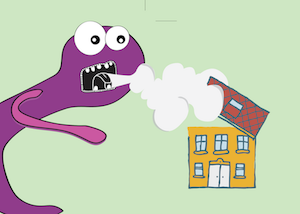 Our Home Protect Insurance Home Insurance reviews can help you to find out what life as a Home Protect Insurance customer is really like. And if you have experience of using this product, why not write your review on Smart Money People today?
HomeProtect Review Insight
What are people saying in their reviews?
Price & Interest Rates
75% of feedback is Process related
Customer profile
Top Age Profile: 25-34
Top Channel Preference: Online
Your Home Insurance Reviews
6 reviews
Appalling insurance company. Avoid.

Appaling insurance provider. AVOID. HomeProtect does not provide protection, they do not even provide excuses - they simply ignore you, for months. Read the reviews - all positive ones are from people who have never had to make a claim. I called HomePro Read more

Appaling insurance provider. AVOID. HomeProtect does not provide protection, they do not even provide excuses - they simply ignore you, for months. Read the reviews - all positive ones are from people who have never had to make a claim.
I called HomeProtect to make a claim against my Policy, to be told "we accidentally cancelled your policy without telling you, our accounts made an admin error, goodbye". They eventually admitted error, reinstated my Policy, took my money, authorised my claim, but are now neglecting to pay me the money they owe me. If you call, you are put on hold for hours, day after day. And they do not respond to emails. So I am out of pocket, stressed, and struggling to take more time off work to sit on hrs of unreasonable holding pattern that amount to nothing.

Reviewed on 13th March 2022

Jana
Get Product
Very affordable insurance with great cover

Very fairly priced, with great cover

Reviewed on 22nd July 2019

Sven Imber
Get Product
Good company

Straightforward service, easy to understand insurance plans, good customer service

Reviewed on 16th July 2019

mccattack
Get Product
Good comprehensive insurance

Fantastically good value for money insurance which provides security for essentially every single potential incident.

Reviewed on 7th July 2019

Leszek Ekert
Get Product
value

excellent value for money and service

Reviewed on 6th July 2019

sam brown
Get Product
CheekyCharges Campaigner

Its ok but very expensive as we are apparantly on a flood plain and nobody else will insure us

Reviewed on 13th March 2016

Dean Beardon
Get Product