About the Car Insurance
Our Policy Expert Car Insurance reviews can help you to find out what life as a Policy Expert customer is really like. And if you have experience of using this product, why not write your review on Smart Money People today?
Review Policy Expert : Car Insurance now
Help others make smarter decisions by sharing your own experience.
Write a review
Policy Expert Car Insurance reviews (
4207

)
Computer prolem
huge computer problem which wiped my files. I called and asked if they could let me have an email version and a hard copy too. Callum was professional, knowledgeable and very helpful. Very impressed.
Reviewed on: 7th March 2023
Dont use these
Where do I start I wish I could give no stars, I started comparing quotes for myself, wife and home and car insurance via some comparable Website and I have never dealt with such a ridiculous company, unprofessional, non existent customer service and honestly have no idea what they are doing, they have messed up quotes, increased quotes from the comparable website, with no explanation or knowledge how it's happening. Accusing me of falsifying information, even after speaking with 3 managers still havnt got anywhere, the original manager was supposed to set up the car insurance for us and has messed up somehow resulting in the underwriters voiding the insurance, please don't be fooled by the cheap price as it definitely reflects the idiots they have working for them and service they have, they have breached data protection numerous times and just keep saying they don't know how, that phrase must me in there training
Reviewed on: 31st January 2023
Good staff, terrible operating procedure
Paid for insurance two weeks before it was due to start. After payment Policy Expert asked for: Copies of mine and wife's driving licence, a utility bill, mine and my wife's driving records from the dvla and the vehicle V5 document. Something to do with a random identity fraud check I was told? I am unable to supply the photo card licence for myself as it has my previous address on it and still needs changing. (we have just moved house) Simpler for me to cancel the insurance and buy elsewhere for which they are charging me a £30 cancellation fee and refuse to waive it. Not sure what I've done to these guys (the call center staff were sound tbf) but I'm now £30 down and all I want is to insure my car like I have been for the past thirty odd years. Why??
Reviewed on: 4th January 2023
Do not use this company!
I contacted, as an existing customer, to add a new EV car to my policy. How ever, because the car is vastly different to the car I currently drive I wanted to carry on using my current vehicle for my longer commutes for a month or so until I was familiar with all the technology in the EV. After 3 web chats and 2 phone calls, Policy Expert confirmed that they do not provide multi car policy! So, I had to insure my new EV with another insurance company and keep my original insurance running with Policy Expert until I cancel. Policy Expert would then not send my NCB 20+yrs to my other insurance company because of insurance compliance! I pay my insurance annually and had 8ths left, but a charge of £60.00 applies because I have to cancel a policy that I really did not want to cancel, but, Policy Expert could not facilitate my request, so I had no alternative. So, £60 to cancel, who's paying me for my time it's taken to sort this out? The insurance industry is arrogant and self centred and cares little about the customer. Here I am, trying to be a sensible and caring road user and being penalised! What a total shambles!!!!
Reviewed on: 16th December 2022
Do you have a different Policy Expert product?
Share your experiences with products to help others make smarter financial decisions and learn more about different products available.
Write a review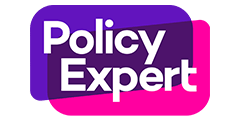 There's still more to see!
Policy Expert has a range of products available. Check the ratings of each product to find the right one for you.
View all products