About the Home Insurance
Before taking out home insurance, be sure to read customer reviews for the provider and its policies. Double check when reading reviews that they're for the right type of insurance: buildings, contents, or both. We collect Policy Expert home insurance reviews to help you make an informed decision when choosing your new provider.

Choose from three levels of home cover: bronze, silver and gold. Policy Expert has flexible policies that can be tailored to your needs with a selection of additional add-ons. For example, you can choose to add on emergency cover, away from home protection and more.

Each homeowner will have different needs from a home insurance policy. You may be searching for the highest level of contents cover to protect your belongings. Or perhaps you need a robust buildings insurance policy? You may simply be looking for the most cost-effective, combined policy. Whatever your needs, read the Policy Expert home insurance reviews on Smart Money People. Our reviews are left by genuine policyholders to give you insight into what you can expect as a Policy Expert customer.

Have you had a home insurance policy with Policy Expert? Share your honest experience with others. Did you take out contents insurance, buildings insurance, or both? Which level of cover did you choose, and were you satisfied with your choice? Did you find the price of your premium to be reasonable? Did you select any additional add-ons, and have they proved worthwhile? Did you have any experience with the customer service team? Whether good or bad, write a Policy Expert home insurance review today. Together, we can help people like you make better decisions.
Review Policy Expert : Home Insurance now
Help others make smarter decisions by sharing your own experience.
Write a review
Policy Expert Home Insurance reviews (
8003

)
Amendment to previous review
Policy expert have contacted me since my previous review and agreed to continue my house insurance, a weight off my mind
Reviewed on: 24th November 2023
Furious
I've just started working from home, called policy expert to discuss this. Just been told they are cancelling my insurance in 2 weeks time. I've Bern a loyal customer and never made a claim. IM FURIOUS
Reviewed on: 20th November 2023
Reply from Policy Expert
Hello, Thanks for taking the time to leave us a review. Since leaving your review, we have discussed this with you over the phone and confirmed that we are not going to be cancelling your insurance. We apologise for the confusion and error made in arranging the cancellation. If there is anything else we can help you with, do get in touch at [email protected]. Thanks, Jessica
Response date: 27th November 2023
Awful Claims Experience.
The true testament to any insurance company is what happens when you need to make a claim, and, quite frankly, Policy Expert (Accredited Insurance Europe), are crooks. We had a very clear and obvious landslip at the rear of our property during a winter storm. This impacted a retaining wall and subsequent rear elevation wall. After sending an assessor out, remedial work was carried out to stop the roof collapsing. The contractor at the time then gave PE a price to undertake the work. After this price was given, everything changed. PE send a new surveyor out to assess the damage - with the clear intention of trying everything they could to decline the claim. The surveyor changed his mind and decided that the claim should be declined, with a largely unsubstantiated guess at what 'might' have happened. We were then forced to make a complaint to the Ombudsman, despite the cause of the claim being within the boundaries of the policy wording and conditions. The Ombudsman found in our favour and upheld the complaint, yet this wasn't enough for PE, who then questioned the decision of the Ombudsman. Their argument was pathetic, based on guesswork and lies. After 11 months, the Ombudsman found in our favour for the 2nd time. Our wall is near-collapsed and the contents of that part of the property are decimated from mould and water damage. (PE refused to pay storage costs). I an only encourage people to heed this as a warning. PE do everything they can to refuse claims, and it'll take up months of your time trying to fight them.
Reviewed on: 14th November 2023
Reply from Policy Expert
Hello Steven, Thank you for taking the time to leave us your review. After speaking with Trinity, they've confirmed that they haven't received a final outcome from the ombudsman. However, once they've received this, you will be contacted. Thanks, Nisha
Response date: 20th November 2023
Policy con
American freeze freezer broken and lost all contents having waited over 24 hours even to acknowledge claim had to call only to be advised £250 excess plus they send all different trade assessors to validate claim from plumbers to joiners but not anything re electrical ie electrician certified and will get my own and pay for it myself ,no where in policy does state still ,complete fraud and manipulation of terms and conditions of a policy which I have had for many years and never made one claim ,will be seeking legal advise and will be presenting this issue with the local trading standards office
Reviewed on: 24th October 2023
Reply from Policy Expert
Hello, We appreciate you taking the time to leave us a review. We would be grateful for the opportunity to look into your comments further but unfortunately, we're unable to locate your policy via the details contained in your review. If you could please us at [email protected]. We'll pick this up right away. Thanks, Nisha Thanks,
Response date: 31st October 2023
Do you have a different Policy Expert product?
Share your experiences with products to help others make smarter financial decisions and learn more about different products available.
Write a review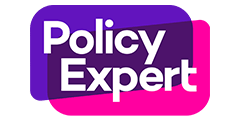 There's still more to see!
Policy Expert has a range of products available. Check the ratings of each product to find the right one for you.
View all products