About the Home Insurance
Aviva home insurance reviews can tell you how good this product really is. How quickly did you get the policy documents? How well does Aviva handle home insurance claims? Our Aviva home insurance reviews can help you to find out this, and much more. Have you ever had a home insurance policy with Aviva? You can tell us about it by writing your own review below.
Review Aviva: Home Insurance now
Help others make smarter decisions by sharing your own experience.
Write a review
Aviva Home Insurance reviews (
146

)
Useless way
Some staff misinform need training what the product , management doesnt analyzed and thru review claims honestly in both side payee client is loss in dealing in insurance way why first they will push you with small.claim with deductible and the issue when you accept it even 100 dollar they gonna say we will increased your next .premium and if not you still continue paying your premium base on inflation rate plus NO CLAIM. Who.do.you think win in situation its all win solution......
Reviewed on: 3rd May 2023
DONT WASTE YOUR MONEY!!!!!
DONT BOTHER WASTING YOUR MONEY ON HOME INSURANCE FROM AVIVA!!! If i could put no stars i would my house flooded on christmas eve last year they are useless took 3 months to come even see my property which lay soaked and damp and moldy until this day its been a s*** show they dont speak to you the 3rd party companys they employ are the same all the companys invovled lie the companys are disaster care and fast react stay away from them and they dont provide proof of anything and when you question or you heard the person say it apparently you didnt and they dont care what you have to say my full house has been destroyed and they are neglecting to touch it and trying to do little as possible to no pay out id be better off without insurance and heres a tip if they ask do you want us to sort out your building works ect say no and employ someone yourself ive had about 5 surverys carried out in my property and apparently its all to be fixed but they wont give me proof as in writting whats to be done no emails ect its still empty unfinished and not full gutted another thing they dont cover any of your contents either they just try and make you reuse all the stuff you without caring its beyond unacceptable i have a 2yo son and they said its acceptable to keep my sons bed when it was soaked and damp and also if you get a surveyor out called ross say you want him changed as soon as hees appointed ive had him changed all he does is lies as do all the companys involved including aviva my house still lies unfinished wet and damp and moldy to this day and still no progress ive had to contact my local mp to get involved and a family lawyer to deal with this more money and another thing they do all the work to your house and ive to pay the bills as they are still using my original metre my house is a death trap live wires hanging everywere damp wet moldy unfinished i have a load baring beam across the middle of my house and noone can seem to see is completely beviled with water which is getting ignored my whole house is beviled with the water and they dont care they are quick enough to say you have to pay your excess but dont want to do anything worst company ever everyone thats works for them is blind and tells lies and there worth like 300million but dont want to pay to fix anything totally regret going with them i thought you payed insurance to fix it not make it worse also i got quoted about a year and since christmas eve last year my house still lies the same and i dont do reviews but there not doing anything for me so they deserve this review i have no regret about what i have wrote its all true id rather warn people not to end up how i have if i could add my property i would to expose on this i have pictures and videos of it all.
Reviewed on: 7th April 2023
Brilliant
Every year renewal no hassle. Sensible rises and cuts no contract needed. Just reasonable.
Reviewed on: 13th March 2023
Avoid this company
Aviva overscharge on automatic renewals for home insurance (abouit 550 to 695. I have renewed with another large company for 530 and a much better deal. Aviva don't like customers trying to phone so they play ghastly music for ages , have kept their numbers a dark secret. Their website help said 'please wait for oover half an hour - I gave up! I still await an answer to an email enquiry sent two weeks ago. My cancellation on the website elicited an e mail saying it has failed - more phone music. Thank goodness I never had to try and make a claim 1
Reviewed on: 7th March 2023
Do you have a different Aviva product?
Share your experiences with products to help others make smarter financial decisions and learn more about different products available.
Write a review
Are you a business?

Get insights, reply to reviews, invite customers and understand their needs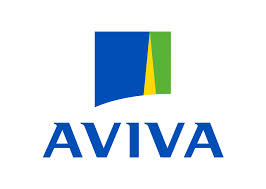 There's still more to see!
Aviva has a range of products available. Check the ratings of each product to find the right one for you.
View all products