About the Travel Insurance
Do you buy travel insurance before going abroad? There are hundreds of different travel insurance policies on the market, all designed to help you stay protected while travelling...and giving you piece of mind, whether you're enjoying a sun swept beach or on an adverture-packed holiday. But with so many different policies to choose from, finding the right policy for you can be quite confusing. Reading our Saga travel insurance reviews can help you find out what other travellers have to say. You can also write your Saga travel insurance review too!
Review Saga: Travel Insurance now
Help others make smarter decisions by sharing your own experience.
Write a review
Saga Travel Insurance reviews (
135

)
Don't be fooled
Saga travel regularly receives five star reviews from people who are astonished at how easy it to arrange, that is, how easy it is to hand their money over to Saga. When it comes to making a claim, however, invariably, one finds that the cover, the basis on which one took out the insurance in the first place, is an illusion. I took out travel insurance based on a summary of coverage which included 'Replacement flights up to £1,500' I received a 12 page policy document AFTER I had paid the premium, a fact in itself which must eventually lead to a challenge in the courts, in which there was nothing that could have led me to doubt that I was covered for replacement flights up to £1,500. However, when my BA flights were cancelled, with replacement flights offered so far in the future, relative to the length my holiday, that accepting them would have entailed an unacceptable loss, I purchased replacement flights for an amount far exceeding the value of the BA flights. I believed at the time that at least some of this loss would be reimbursed by Saga. On making a claim, however, I was referred to page 20 of the fine print (my policy document was 12 pages) informing me that no such cover was in place and that I was entitled to a few pounds for every 12 hours of lost holiday, plus refreshments and phone calls. Inveigling people to sign a contract and pay the consideration on the basis of a summary of cover, only to later adduce details not evident before the contract was signed, details which contain all the criteria and caveats that negate that summary of cover is, in effect, obtaining money by deception. Saga insurance is so easy to arrange precisely because the risk to them of actually paying out is so small.
Reviewed on: 6th August 2022
Ridiculous price
Paid £700 to insure my husband and me for 5 week trip to Australia. Expensive but my husband has prostate cancer that has been treated and is now managed by hormone injections every 3 months. Tried to insure again for a 12-day holiday in the Dominican Republic for a family wedding. Quoted £1780. Rang to argue that he would not need treatment in those 12 days but was told 'computer says no.' No discussion. The whole point of Saga is insurance for the elderly but when it costs as much as the tickets, it's ridiculous. Now insured for half the price with 'Staysure'.
Reviewed on: 30th July 2022
wont pay when you had medical emergency
My wife had a trip to Turkey for one month and I insured her for 45 days and chose Saga as which magazine recommended them. Policy nr:337277. Durin the trip she got sever infection Shingles and went to see a doctor and received some medication and now she has a scar on her face and her back as a result of this infection. when we send the claim Saga refused to accept it saying that the cost of Dr visit and medication is below the excess. Although the exchange rate at the it means they do not pay you for after care that she needs in UK to get rid of the scars she has got if she can! and nothing for the pain and suffering !
Reviewed on: 24th December 2021
Review of Travel Insurance
Easy to set up. Not going on holiday until Monday so hope I don't have to use
Reviewed on: 9th October 2021
Do you have a different Saga product?
Share your experiences with products to help others make smarter financial decisions and learn more about different products available.
Write a review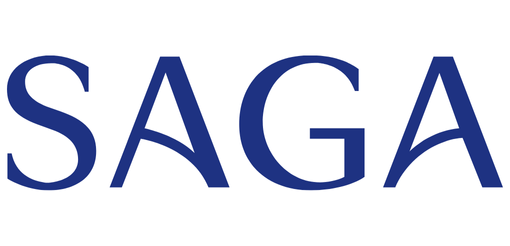 There's still more to see!
Saga has a range of products available. Check the ratings of each product to find the right one for you.
View all products