2Gether Insurance Breakdown Cover Reviews
Ratings based on 5 reviews Last review 3 years ago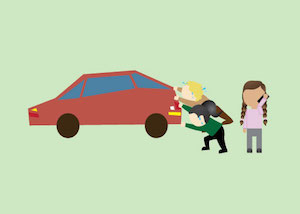 Our 2Gether Insurance Breakdown Cover reviews can help you to find out what life as a 2Gether Insurance customer is really like. And if you have experience of using this product, why not write your review on Smart Money People today?
2Gether Insurance Review Insight
What are people saying in their reviews?
Price & Interest Rates
67% of feedback is Process related
Customer profile
Top Age Profile: 25-34
Top Channel Preference: App
Your Breakdown Cover Reviews
5 reviews
cheap but great cover

best thing i bought, great peace of mind

Reviewed on 15th April 2019

Sarah Tulley
dont drive

i dont drivr so cnt say amythkng

Reviewed on 10th September 2017

Stevie Wareham
Excellente

Great times, very good service happy with the el cohonas

Reviewed on 26th May 2017

Craig Lutas
Avoid like the plague...because it IS a plague of a company

These people take your money and gamble on you NOT calling them out. If you need them your out of luck unless your willing to pay for a real callout company!

Reviewed on 22nd November 2016

Lazarus Steel
Beaware from this fraud company

Its a rip off company. They put people in customer service to rip you off. Its cheap at first to get the breakdown from this company. But when you have to use it they will start posting you bills.

Reviewed on 1st September 2016

Ehtesham salahuddin