About the Home Insurance
MORE THAN home insurance reviews can tell you how good this product really is. How quickly did you get the policy documents? How well did MORE THAN handle your home insurance claim? Our MORE THAN home insurance reviews can help you to find out this and much more. Have you ever had a policy with MORE THAN? You can tell us about it by writing your own review below.
Review MORE THAN: Home Insurance now
Help others make smarter decisions by sharing your own experience.
Write a review
MORE THAN Home Insurance reviews (
108

)
Really good service
Competitive price, with lots of nice additionals included.
Reviewed on: 10th March 2023
Shocking Service to Stop a Payout
Took out More Than house insurance, paid top price as I thought I was getting a good policy. Had a few leaks in the house due to plumbing issues. Decorating for part of my house they only offered me 1/3 of what I was entitled to, (£2000 instead of £6000) they pressured me to accept £2000. I got independent advice from Trading Standards and was advised to get independent arbitration involved, as soon as I mentioned independent arbitration they paid out the proper cost within an hour of mentioning it. I put in an honest claim for water damage which was covered by my policy, More Than was unprofessional and done everything they could to not pay me what I was entitled to. They lied to me several times during the claims process and kept changing their position, my position was I was entitled to what I was insured for, nothing less nothing more. The way they went about processing my claim was untrustworthy and put a sour taste in my mouth. My policy is ending in April 2023, two months before my policy ended they sent me a letter stating they were not renewing my policy 'This is because of our concerns around your claims history'. What a shameful letter from More Than, I'll be reporting the claims process they put me through to the Ombudsman. Avoid this company if you want proper insurance.
Reviewed on: 1st March 2023
Regret going with MoreThan- think twice before choosing them
Call waiting times >1 hour each time Incompetent contractors and engineers, Long waiting times for Emergency works to be completed, my claim took over 1 month and 3 visits, and still not done Terrible customer service, takes 2-3 hours to get through to them. Their Home Emergency contractors CET are equally incompetent. No follow through with the previous visits and notes, each new engineer has no idea what the status of the issue is, and one of the engineers' solution to my heating issue was to hit and knock a couple of thermostats, and it was "all restored". They're laughable, if you read this while deliberating your home insurance options, cross out MoreThan very quickly.
Reviewed on: 3rd January 2023
Not very helpful
I have been with morethan 2 years now and will be looking to cancel my policy. I feel very let down by them from trying to make a claim due to a ceiling leak. I contacted them and they sent out an engineer who assessed the situation and told me that 'as it is under laminate and there is potentially aspestos under the floorboards upstairs that he isn't covered and said to speak to more than' He said he had put notes on the case for them to read. The engineer left and I contacted them to be told 'we can't see any notes and due to what has happened you need need to find a plumber yourself and then claim back the costs yourself if you feel the need too'. At this point I was quite annoyed, I then asked why this wasn't the case for 2 previous leaks I' had and it was explained to me that they only fix if it is easy to get too whereby this one wasn't because of the laminate. I didn't argue further as a whole day had been wasted and I had spent 3 hours on the phone to have nothing accomplished! I have been severely let down by more than as the severerity of the damage could have been lessened if I hadn't wasted a day plus I had paid extra for trace and access on my policy when the engineer wasn't able to help! And the comment about aspestos was a load of rubbish! To sum up I will be cancelling with them and going elsewhere as I can't rely on them, I am just lucky the leak wasn't in a more difficult to reach place and if it were more severe I would have been in big trouble!
Reviewed on: 22nd December 2022
Do you have a different MORE THAN product?
Share your experiences with products to help others make smarter financial decisions and learn more about different products available.
Write a review
Are you a business?

Get insights, reply to reviews, invite customers and understand their needs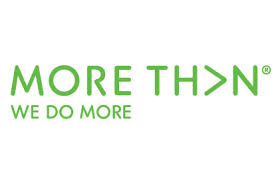 There's still more to see!
MORE THAN has a range of products available. Check the ratings of each product to find the right one for you.
View all products