Set against a backdrop of growing innovation, and intense competition, the Consumer Credit Awards are back to find the very best consumer credit firms in the market. And after 10 weeks of consumer voting, today's the day we announce the Consumer Credit Awards 2018 Finalists!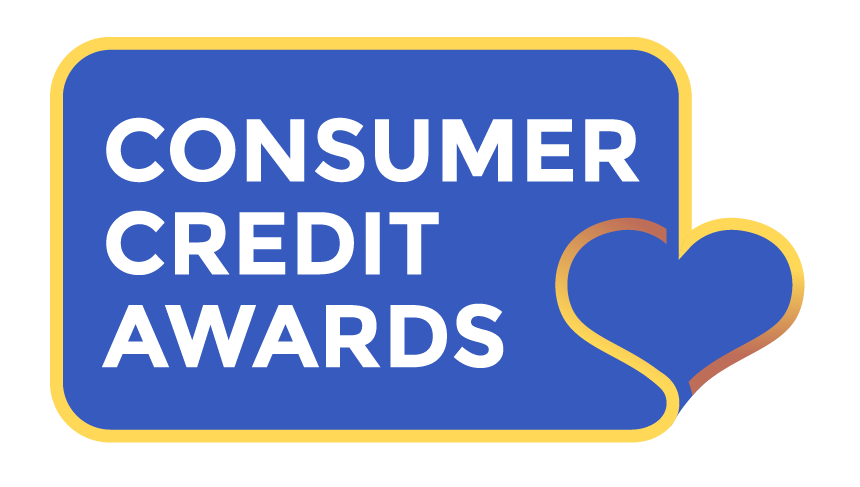 What makes the Consumer Credit Awards a little special?
The Consumer Credit Awards are voted for by UK consumers, so there's no judges panel behind our awards. Likewise, splashy marketing campaigns and big advertising budgets don't play any part in determining who takes home a Consumer Credit Award. Instead we do something rather revolutionary... we ask consumers to share their financial experiences with us in order to help find the most customer centric firms on the market!
Smart Money People launched these awards back in 2016 to further our mission of increasing trust and transparency in financial services. Mike Fotis, Founder of Smart Money People said, "When it comes to Consumer Credit, there's so many different types of firms out there that it can be hard for consumers to navigate the credit landscape. It's our aim with these awards to help consumers find firms that truly care about putting customers at the heart of their businesses."
Last year, just over 27,000 consumers took part in the voting process, and press included trade publications such as Loan Talk, AM Online, Credit Connect, CCR Magazine as well as The Guardian, The Spectator Money and of course Smart Money People.
And so, without any further ado...the full list of 2018 Finalists can be found below:
2018 Finalists
5 top level awards
Firm of the Year: 5 Finalists will be announced on the night*
Innovation of the Year: Drafty, LiveLend, MotoNovo & Tandem
Customer Service Champion: 5 Finalists will be announced on the night*
Treating Customers Fairly Champion: 5 Finalists will be announced on the night*
Best Newcomer: Admiral (Loans), Drafty, LiveLend, Oodle Car Finance & Tandem
9 product specific awards
Best Alternative Finance Provider: Amigo, Bamboo, Fair For You, MotoNovo & Oakam
Best Car Finance Provider: Alphera Financial Services, Amigo, Oodle Car Finance & MotoNovo
Best Consumer Credit Broker: Click Finance, Freedom Finance & Refused Car Finance
Best Credit Card Provider: American Express, Barclaycard & Capital One
Best Guarantor Loan Provider: Amigo, Bamboo & TFS Loans
Best Logbook Loan Provider: Loans2Go & Varooma
Best Pawnbroker: H&T & The Money Shop
Best Personal Loan Provider: Admiral (Loans), Bamboo & RateSetter
Best Short Term Loan Provider: Ferratum, Mr Lender, PiggyBank, Oakam, Sunny & WageDayAdvance
2 vendor specific awards
Technology Vendor of the Year: Equiniti Credit Services, Telrock, Flexys & Intelligent Environments
Innovation of the Year: AccountScore, Credit Kudos, Experian, LendingMetrics & Provenir
*Voting remains open, and so there's still all to play for when it comes to three of our most sought after awards.
About our Vendor Awards
No consumer credit firms operate in a vacuum, and the vendors that firms choose to work with can play a vital role in ensuring that firms deliver great customer outcomes. So this year, we've added two new categories to find the very best vendors offering services to the consumer credit industry. These new categories are: 'Technology Vendor of the Year', & 'Innovation of the Year'.
These two awards are voted for by financial firms. If you're a consumer credit firm and would like to vote for our vendor awards, please send an email to [email protected] to receive our survey invite (voting closes at midnight on 1st July 2018).
2018 Awards Event
The Consumer Credit Awards winners will be announced on the 12th July at Cafe de Paris in London. This awards event brings the industry together to celebrate the most customer-centric firms, and includes a great mix of networking and entertainment plus a few surprises to help bring the event to life! Click here to read more about the event.
And there's still time to get involved!
Voting for our Finalists remains open until midnight on the 1st July, so if you're a consumer, please click here to share your customer experiences with us. You'll help us to find the best financial providers and you'll also be entered into a prize draw to win our £1,000 prize.
If you'd like to attend the awards ceremony, please contact the Smart Money People team today.