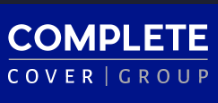 Visit Complete Cover Group
Complete Cover Group Reviews
Complete Cover Group reviews can help you to find out more about one of the UK's largest independent insurance brokers. Previously known as The A&A Group, Complete Cover Group have over 45 years' experience in providing great value, specialist insurance in...
Read Full Description
the "non-standard" insurance market, helping customers find competitive quotes for car, van, home and taxi insurance where other brokers can't. Smart Money People is the place for Complete Cover Group reviews.