HSBC reviews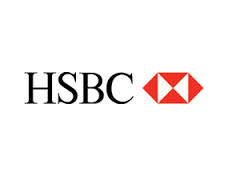 The HSBC reviews on Smart Money People can help you to find out more about this global banking giant. Use these genuine reviews, left by individuals and businesses just like you, to work out if HSBC is the right provider for you.

We've got thousands of genuine HSBC reviews and they span the vast range of products and services offered by the bank, from current accounts to credit cards, loans to savings, and investing to insurance, as well as catering towards both individuals and businesses. Whether you're taking out a mortgage or an ISA, any financial product is an important decision with an ongoing commitment, so it's always worth taking the time to make an informed choice. Browse through our reviews of HSBC to find the ones most useful for you.

Perhaps you're already an HSBC customer? Why not share your experiences with others? Include your thoughts on the application process, customer service, or whether you'd recommend this product or service to a friend. Don't forget to include information about what you took out and when, along with anything else you think would be useful to others doing their research.

Smart Money People is the UK's largest financial services review site. Together, we can help us to increase trust and transparency in financial services. Read or write an HSBC review below.