Voting in the British Bank Awards is now open! Share your feedback & enter our £1,000 prize draw.
Vote now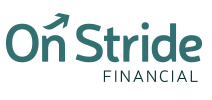 On Stride Financial Reviews
On Stride Financial (part of Enova International) offer personal loans of up to £10,000. If you're looking to see whether On Stride Financial is right for you, read our customer reviews to see what others are saying about their loans. Or if you've ...
Read Full Description
On Stride Financial (part of Enova International) offer personal loans of up to £10,000. If you're looking to see whether On Stride Financial is right for you, read our customer reviews to see what others are saying about their loans. Or if you've already taken out a loan with On Stride please share a review of your own and help out our community. With the power of your reviews, we're changing financial services for the better,