Geek Squad Gadget Insurance Reviews
Ratings based on 6 reviews Last review 2 years ago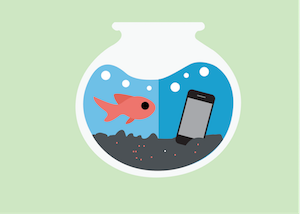 Our Geek Squad Gadget Insurance reviews can help you to find out what life as a Geek Squad customer is really like. And if you have experience of using this product, why not write your review on Smart Money People today?
Geek Squad Review Insight
What are people saying in their reviews?
Price & Interest Rates
67% of feedback is Process related
Customer profile
Top Age Profile: 18-24
Top Channel Preference: App
Your Gadget Insurance Reviews
6 reviews
Good company

Great company and very well priced the only downside is that you have to pay £30 excess

Reviewed on 8th July 2019

Gemma
Ideal cover

I took out insurance for my phone with Geek Squad around a year a half ago and although I've only had to claim on it once in that time I felt safer knowing I had the insurance to fall back on should I need to. When I did have to make a claim I simply took Read more

I took out insurance for my phone with Geek Squad around a year a half ago and although I've only had to claim on it once in that time I felt safer knowing I had the insurance to fall back on should I need to. When I did have to make a claim I simply took my broken phone into my local car phone warehouse branch and paid the small excess fee and my phone was returned to me within a few days fully repaired to my satisfaction.

Reviewed on 7th August 2017

Hannah Moor
Easy set up

I would use geek squad to cover any gadgets currently they cover my phone

Reviewed on 3rd August 2017

Kirsty ledger
Easy set up

Easy to get set up phone insurance

Reviewed on 3rd August 2017

Kirsty ledger
So far so good!!

I've had a great experience so far with Geek Squad, long may it continue!

Reviewed on 4th July 2017

Catherine Bell
Great

My phone died suddenly, and they gave me a spare one the next day. They were really helpful, when they couldn't fix it, they gave me cash for the worth of the phone to put towards a new one.

Reviewed on 5th August 2016

Tonie Forde