Bank of Scotland Life Insurance Reviews
Ratings based on 1 review Last review 4 years ago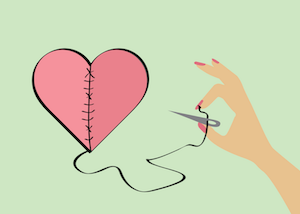 Do you want to find out what life as a Bank of Scotland life insurance customer is like? Now you can! Read Bank of Scotland life insurnace reviews at Smart Money People to find out what other policy holders have to say.
Bank of Scotland Review Insight
What are people saying in their reviews?
0% of feedback is related
Customer profile
Top Age Profile: N/A
Top Channel Preference: N/A
Your Life Insurance Reviews
1 reviews
Very nescessary

Life insurance is life saving! Thats really all i have to say. Life insurance is life saving! Thats really all i have to say. Life insurance is life saving! Thats really all i have to say. Life insurance is life saving! Thats really all i have to say. Lif Read more

Life insurance is life saving! Thats really all i have to say. Life insurance is life saving! Thats really all i have to say. Life insurance is life saving! Thats really all i have to say. Life insurance is life saving! Thats really all i have to say. Life insurance is life saving! Thats really all i have to say. Life insurance is life saving! Thats really all i have to say. Life insurance is life saving! Thats really all i have to say. Life insurance is life saving! Thats really all i have to say. Life insurance is life saving! Thats really all i have to say. Life insurance is life saving! Thats really all i have to say. Life insurance is life saving! Thats really all i have to say. Life insurance is life saving! Thats really all i have to say. Life insurance is life saving! Thats really all i have to say. Life insurance is life saving! Thats really all i have to say. Life insurance is life saving! Thats really all i have to say. Life insurance is life saving! Thats really all i have to say. Life insurance is life saving! Thats really all i have to say. Life insurance is life saving! Thats really all i have to say. Life insurance is life saving! Thats really all i have to say. Life insurance is life saving! Thats really all i have to say. Life insurance is life saving! Thats really all i have to say. Life insurance is life saving! Thats really all i have to say. Life insurance is life saving! Thats really all i have to say. Life insurance is life saving! Thats really all i have to say. Life insurance is life saving! Thats really all i have to say. Life insurance is life saving! Thats really all i have to say. Life insurance is life saving! Thats really all i have to say. Life insurance is life saving! Thats really all i have to say. Life insurance is life saving! Thats really all i have to say. Life insurance is life saving! Thats really all i have to say. Life insurance is life saving! Thats really all i have to say. Life insurance is life saving! Thats really all i have to say. Life insurance is life saving! Thats really all i have to say. Life insurance is life saving! Thats really all i have to say. Life insurance is life saving! Thats really all i have to say. Life insurance is life saving! Thats really all i have to say. Life insurance is life saving! Thats really all i have to say. Life insurance is life saving! Thats really all i have to say. Life insurance is life saving! Thats really all i have to say. Life insurance is life saving! Thats really all i have to say. Life insurance is life saving! Thats really all i have to say. Life insurance is life saving! Thats really all i have to say. Life insurance is life saving! Thats really all i have to say. Life insurance is life saving! Thats really all i have to say. Life insurance is life saving! Thats really all i have to say. Life insurance is life saving! Thats really all i have to say.

Reviewed on 11th February 2018

Fred Soerensen