Beagle Street Life Insurance Reviews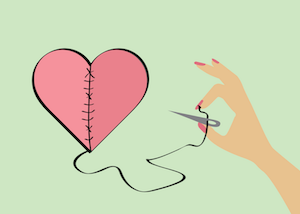 Do you want to find out what life as a Beagle Street life insurance customer is like? Now you can! Read Beagle Street life insurnace reviews at Smart Money People to find out what other policy holders have to say.
Beagle Street Review Insight
What are people saying in their reviews?
Ease
33% of feedback is Process related
Customer profile
Top Age Profile: 25-34
Top Channel Preference: Online
Your Life Insurance Reviews
13 reviews
Beagle soar above the rest

cannot fault Beagle Street - they have supplied me with confidence that my family are left with something after I pass away.

Reviewed on 16th January 2020

paddock03
Get Product
Good Service

Quick response, good price and good quality paperwork

Reviewed on 31st August 2019

Gemmy
Get Product
Good value cover

Nice and simple, good value, no issues

Reviewed on 8th July 2019

Richard Gray
Get Product
Positive experience

I think they provide a good service for a good price.

Reviewed on 8th September 2018

Chloeb18
Get Product
Positive experience

I'm very happy with the company and they provide a good service for a good price.

Reviewed on 8th September 2018

Chloeb18
Get Product
Fantastic value

Could not recommend a company more, simple application, instant decision and a follow up courtesy call so see if I was happy with my choice.

Reviewed on 17th July 2018

AButl2018
Get Product
Recommended

Recommend quick easy and simple online and very cheap too

Reviewed on 11th May 2018

Cookie girl
Get Product
Quick and Easy sign up with free will writing

Was very pleased with how user friendly it was to get a quote and had the bonus of finding out they offer a free will writing service, which we had been discussing. Very happy so far

Reviewed on 30th August 2017

Phil Crosthwaite
Get Product
Awesome

Customer service good, cheap insurance

Reviewed on 8th August 2017

Isaac Okafor
Get Product
Easy and Straightforward

Excellent and quick to set up, helpful and knowledgeable advisors

Reviewed on 4th July 2017

Maria Hunt
Get Product
Straight forward 5* service

Extremely easy process to get life insurance and great Value for money

Reviewed on 7th September 2016

Fran Drewett
Get Product
Easy and cheap!

Does what it says on the tin - easy to buy covers what I need and the cheapest!

Reviewed on 28th August 2016

Nick Graham
Get Product
Very easy to purchase

Beagle street is a simple solution to life insurance, I insured me and my husband in less than ten minutes at a very reasonable price

Reviewed on 24th December 2015

Fran Drewett
Get Product