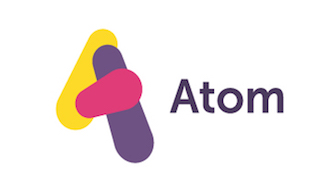 Atom Bank was the UK's first app-based bank. It offers digital mortgages, business loans and fixed savings accounts. It aims to be fair and transparent, and act in the best interests of its customers...a bank that "really doesn't act like a bank at all." We collect Atom Bank reviews from genuine account holders to give you valuable insight into the provider.

So whether you're looking for reviews of their launch product, the fixed term savings account, their new digital mortgages, or their long anticipated current account, take a look below to see what our community is saying about their experiences of using the app.

Find out why customers chose Atom Bank and how satisfied they've been. Learn more about the signup process and Atom Bank's customer service. Read about the pros and cons of being an Atom Bank customer. All of this and more can be found in our Atom Bank reviews.

If you're an Atom Bank account holder, share your experience with our Smart Money People community. What made you choose Atom Bank and would you recommend the provider to family and friends? What has your experience been like with the app? What sort of features does it have and do you find it easy to use? Do you have any interactions with the customer service team? Share all of the pros and cons you've experienced and leave an honest Atom Bank review on Smart Money People today.
All Atom Bank Products (3)