Dial Direct Van Insurance Reviews
Ratings based on 2 reviews Last review 2 years ago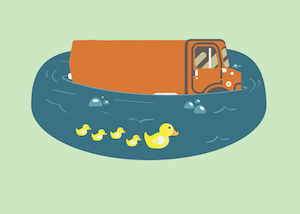 Our Dial Direct Van Insurance reviews can help you to find out what life as a Dial Direct customer is really like. And if you have experience of using this product, why not write your review on Smart Money People today?
Dial Direct Review Insight
What are people saying in their reviews?
Channels
50% of feedback is Process related
Customer profile
Top Age Profile: N/A
Top Channel Preference: N/A
Your Van Insurance Reviews
2 reviews
Do not use this company

Bit of a con. Quoted me £500 for van insurance on confused for my personal van, which I accepted, only to be told that my 9 years company car insurance no claims is not valid, as I cannot get letters quoting every single registration of company cars I'v Read more

Bit of a con.
Quoted me £500 for van insurance on confused for my personal van, which I accepted, only to be told that my 9 years company car insurance no claims is not valid, as I cannot get letters quoting every single registration of company cars I've had over 9 years.
I change my company car twice a year, so they want me to remember 18 car registrations!.
So then they doubled my insurance to £1000 approx.
This 'technical issue' was not stated in any of the text upon taking the policy.
All other insurers have accepted letters from my employers, with not having to get every single reg of company cars I've had.
Just be careful with Dial Direct's T&C's before you take a policy with them if your in a similar situation as me.

Then I get an email from Toni wanting to speak to me, im not interested, I am just stuck with you now for a year, probably with a big penalty if I want to leave, if they let me leave without a penalty, I will be gone...

***UPDATE***
just been back on confused and got quotes with NO COMPANY CAR NCB just to check, and I am getting quotes for £700, so I am being over charged by approx £300 by dial direct anyway!

Reviewed on 3rd July 2019

Neil Mason
So easy to use

Very competitive prices for insurance but still get quality service. Easy to use online, an very nice to talk to on the phone clear an polite. Plus you get free rac cover with your policy

Reviewed on 4th July 2017

Leon Amor