MBNA reviews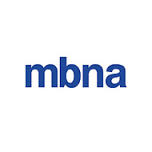 MBNA are all about credit card stuff. They've been issuing credit cards to millions of customers from their base in Chester for over 25 years and the're now one of the top providers in the UK.

Have you used one of many services MBNA has to offer? Our MBNA reviews can help you decide if they're the right choice for you.

Smart Money People is the place for MBNA reviews. Read and write reviews to help increase trust and transparency in Financial Services.