About the Instant Access Savings
Metro Bank savings reviews can help you to find out more about life at Metro Bank. How easy is it to contact Metro Bank? And how friendly are they? Our Metro Bank savings reviews can help you to find out information like this. Smart Money People is an independent source of honest reviews.
Review Metro Bank: Instant Access Savings now
Help others make smarter decisions by sharing your own experience.
Write a review
Metro Bank Instant Access Savings reviews (
294

)
amazing
easy, flexible and no problem. friendly staff in ashford. kent
Reviewed on: 21st March 2023
Had a good rate but very poor customer experience
I'm someone that tends to move my money around in order to gain the best interest. I have had two accounts with Metro... a fixed term saver and also an Instant Access account. My general experience was good based on their interest rates at the time I opened the accounts but due to other financial institutions offering much better rates I moved my money from Metro to those. That was over 18 months ago. I didn't think much about that and feel that is standard practice. However, relatively recently I received an email which was followed up by the same in a letter that stated that shortly they'll be closing my accounts with them... which is following a review that they made the decision that I will not be able to bank with them any longer. Which is followed by the following statement... Banking with us in the future... We won't be able to offer you any new banking services in the future. If we are asked for a status report about you or your account(s), we will reply that we can't express an opinion. It kind of left me baffled and a bad taste in my mouth... it was as if I had done something wrong. I used them purely as saving accounts and didn't ever have any contact with them. They met my needs whilst I invested in them until I invested my money elsewhere. I never emailed them or contacted them about any service issues and nor had they been in touch with me. For them to state that I will never be able to bank with them again... all felt a bit odd but that is fine by me. Their interest rates are lower than their competitors so I would not be looking at banking/investing with them again but after receiving such a communication from them I am glad I will not deal with them again. I am assuming it is some automated system that generated the notification after eighteen months of inactivity but from a customer relations standpoint then it does little for someone to speak positive about them. I would suggest that they review their systems and automated messages. Ironically a week or so later I received an email stating that they are up for a British Banking award and would like me to leave a review... it is my pleasure to do so!
Reviewed on: 19th March 2023
A good bank to be with
In my dealings with Metro Bank, I've found them dealt with promptly and efficiently. Staff are helpful and friendly. Wish they had a branch in Glasgow.
Reviewed on: 16th March 2023
Friendly and professional
Brilliant opening hours. Very convenient for working people.
Reviewed on: 15th March 2023
Do you have a different Metro Bank product?
Share your experiences with products to help others make smarter financial decisions and learn more about different products available.
Write a review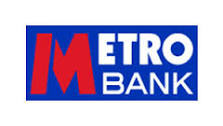 There's still more to see!
Metro Bank has a range of products available. Check the ratings of each product to find the right one for you.
View all products