Post Office: Credit Card reviews
Based on 96 reviews, last reviewed 14th Apr 2023
No new 5 star reviews
in the past 90 days
100% decrease in 1 star reviews
in the past 90 days
Post Office credit card
It's nice but sometimes while using the app it's delay
Reviewed on: 12th April 2023
Waste of time
Got sent a letter saying they've opened something new up made it sounds interesting like it gonna benefit me but just to get declined. Waste of time
Reviewed on: 14th April 2023
About the Credit Card
Post Office Credit Card reviews can help you to find out about the pros and cons of the Credit Card credit card. What kind of features do Post Office customers like? Find out more about the Post Office Credit Card by reading our trusted Smart Money People reviews. You can also write your own Post Office Credit Card reviews to share your own experience with Smart Money People, the UK's leading financial services review site. Together, we can make financial services work better for everyone.
Review Post Office: Credit Card now
Help others make smarter decisions by sharing your own experience.
Write a review
Post Office Credit Card reviews (
96

)
Waste of time
Got sent a letter saying they've opened something new up made it sounds interesting like it gonna benefit me but just to get declined. Waste of time
Reviewed on: 14th April 2023
Post Office credit card
It's nice but sometimes while using the app it's delay
Reviewed on: 12th April 2023
Good company
Had no problems with company easy to use
Reviewed on: 21st February 2023
Scammers
Reference: 9975072721257435 Received an email on my Clear Score credit file account saying I have pre-approved offers and to apply with confidence. Applied for a Post Office credit card and was told card will arrive 'soon' with pin number. Got the card and pin and tried to activate it using their phone line. Taken to fraud department - man with heavy indian accent asking me if the application was genuine. Found out Post Office C Card is supplied by Capital One. I already have a Ocean Credit Card (Also via Capital One) where my limit was increased from £750 to £1750 and I have been using it in the SAME month I applied with Post Office C Card. Got an email today from Darren Carlile Head of Customer Operations saying after a review the card has been cancelled. On my file there is a CIFAS recorded - heaven knows how and why. Entry date as 04/01/2023. There seems a link between the call centres Capital One uses in India and scams perpetrated by call handlers. Applying for this 'mickey mouse' Post Office card has messed up my credit file and I am totally innocent. Before this I was doing just fine. Be aware everyone. STAY AWAY from Post Office credit card applications. Scammers in India will hijack you.
Reviewed on: 9th January 2023
Do you have a different Post Office product?
Share your experiences with products to help others make smarter financial decisions and learn more about different products available.
Write a review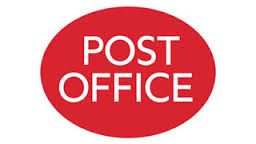 There's still more to see!
Post Office has a range of products available. Check the ratings of each product to find the right one for you.
View all products