Halifax: Junior ISA reviews
Based on 15 reviews, last reviewed 19th Jun 2023
No new 5 star reviews
in the past 90 days
100% decrease in 1 star reviews
in the past 90 days
Can get better rates elsewhere
Easy to open and use, however you can get better interest rates else where
Reviewed on: 3rd April 2022
child scammers should receive capital punishment
child scammers should receive capital punishment.
Reviewed on: 19th June 2023
About the Junior ISA
Looking to read or write Halifax Junior ISA reviews? Smart Money People is the best place online for independent financial services reviews. Our community writes Halifax Junior ISA reviews to help you decide when choosing financial products, so if you're already a Halifax join in and share a review of your own!
Review Halifax: Junior ISA now
Help others make smarter decisions by sharing your own experience.
Write a review
Halifax Junior ISA reviews (
15

)
child scammers should receive capital punishment
child scammers should receive capital punishment.
Reviewed on: 19th June 2023
Terrible Junior ISA Rates
Currently have a Halifax Junior Cash ISA, as an investment for my children's future. When I initially invested in the cash ISA a rate of 6% was offered to encourage child savings at a time the BoE rate was 0.5%, this is on the provision that the funss cannot be withdrawn until the child turns 18. Over the years Halifax has dropped the rate offered on the ISA until the rate was below the BoE interest rate of 0.1%. In 2023 the BoE Interest rates have now risen to 4.25% yet Halifax only gives 2.75% on the Junior Cash ISA. The funds are effective lock in the child's account until the child turns 18, during this time Halifax are profiting from the children's funds by offering a rate significantly below BoE. The Junior ISA initially set up to help save for children is now a cash cow for the banks. Unfortunately Halifax is not the only mainstream bank providing the disservice however they are the bank I have been since I myself was a child. I will be exercising my right to transfer my children's funds to a Junior ISA with another bank with an interest rate much closer to BoEs interest rate, in the new tax year.
Reviewed on: 4th April 2023
Absolutely terrible in handling my daughters child isa
I've just spent 2 hrs on the phone from Spain to "Customers Service" and after going through a Formal complaint and ombudsman they now want me to write another letter to confirm my 12 yr old daughter lives with us in Spain despite a previous letter stating we as a family moved here in December 2020 (on yes they do not have email so I can scan and email with proof if rqd)Since we opened the account they have got my daughters name wrong (she has double surname as spanish tradition)and even their complaint manager confirmed in a letter her true surname but got it wrong on the address at the head of letter !)I also have a change of address letter and the letter replying to my formal complaint on her account addressed to my spanish permanent address.They didn't acknowledge the receipt of letters incl the formal complaint, their online forms do not accept non uk post code and the list goes on.The refusal to transfer the account to AJ BELL (junior isa) reveals they have the old address on her account but rather than raise the matter in their investigation into the "missing "junior isa account they refuse transfer and I receive an email from AJBELL (who are themselves raising issues with Halifax )Never in my professional life or personal life have a encountered such incompetence and they need to have a radical review ie customer orientated service
Reviewed on: 7th March 2023
Can get better rates elsewhere
Easy to open and use, however you can get better interest rates else where
Reviewed on: 3rd April 2022
Do you have a different Halifax product?
Share your experiences with products to help others make smarter financial decisions and learn more about different products available.
Write a review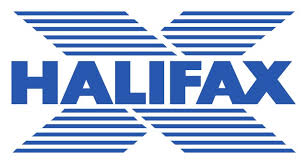 There's still more to see!
Halifax has a range of products available. Check the ratings of each product to find the right one for you.
View all products