About the Travel Money
Before we go off on our holiday, there's always a last minute dash for some travel money! With more and more options available, it really does pay to do a bit of research to find the best travel money company. Smart Money People is the place for Post Office travel money reviews. If you've used Post Office travel money before, why not write YOUR own review? You can help other travellers looking for honest Post Office travel money reviews.
Review Post Office: Travel Money now
Help others make smarter decisions by sharing your own experience.
Write a review
Post Office Travel Money reviews (
32

)
Worst Rate - Terrible Denomination of Note Given
I placed an online order for Euros, which I had done last year. Last year I picked up at the branch and they counted the money out for me. This year the order came in a sealed envelope and when checked they had mainly given me 50 Euro notes as a denomination, which is totally unacceptable for using in bars, shops and restaurants abroad. Do they think I drink champagne and caviar every day to warrant such large denomination notes, useless!! When I rang to try and resolve, they were less than useless, said nothing they could do, this service is operated by First Rate centrally and they decide on the notes issued. I said could I go into a local branch to exchange some of the 50s to lower denominations. They said they had no influence over instructing a local branch to do this and it might even be viewed as fraud. Therefore avoid at all costs, unless your purchases are always extremely high. Fist Rate, what a joke, more like worst rate!!
Reviewed on: 3rd July 2023
Handy card for USA but dreadful exchange rate to top it up use it again
I used this card for a trip to the USA, the exchange rate was competative, and found it delightfully easy to use as it was accepted almost everywhere I went, such as hotels, restaurants, shops, supermarkets and pubs. The only place I found not accepting this card was petrol stations. The big dissapointment is that when I went to top it up the rate was over 10% LOWER that the best deal for cash. that means a whopping £100 difference in £1000. I am not using it again.....
Reviewed on: 4th February 2023
Useful to have a Post Office Travel Card
Initially, I bought a Post Office Travel Card for Australia. I was annoyed that I did not get as good a rate when I tried to top-up but it is still useful to have. It did not work in the three supermarkets I use but it did work almost everywhere else in Australia. When I took the card to Sweden it was very useful as it worked everywhere and a card is always the preferred method of payment. It was very easy to just pop some SEK on the card instead of having to order it. Not getting the best exchange rate is something I can live with. It is just so easy and convenient.
Reviewed on: 24th January 2023
Top up rates
For some unknown reason the rate to top up your card is not as good as taking out a new card. At the moment $1.2117 for cash or a new card but to top up $1.18! Makes no sense.
Reviewed on: 23rd January 2023
Do you have a different Post Office product?
Share your experiences with products to help others make smarter financial decisions and learn more about different products available.
Write a review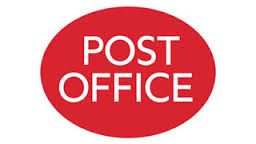 There's still more to see!
Post Office has a range of products available. Check the ratings of each product to find the right one for you.
View all products