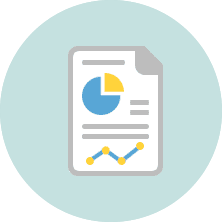 Summary of our H1 2019 report
H1 2019: Released 5th June 2019
H2 2018: Released 3rd December 2018
The Mortgage Lender Benchmark H1 2019 is the largest independent lender benchmark carried out in 2019 and provides unique and actionable insight into lenders responsible for 93.2% of all mortgage lending in 2017 (UK Finance).
You can download a free summary of the report below.
The latest edition of the Mortgage Lender Benchmark includes in-depth data and insight from 424 brokers, who were asked to leave feedback for the last four lenders they'd dealt with. 1,696 individual pieces of feedback were received from intermediaries, with coverage across 81 UK lenders. This six-monthly assessment of the service and propositions offered by lenders covers banks, building societies, specialist lenders and lifetime lenders.
Inside the full report, which is available to purchase, you'll find:
Mortgage lender league table: Identifies the firms that lead the market and those with the greatest issues, across a range of factors.
SWOT analysis of 35 UK lenders: 35 pages of analysis looking into the strengths, weakness, opportunities and threats for 35 lenders.
Insight into what matters most to intermediaries: Analyses the themes that have the most positive and negative impact on whether brokers will recommend a lender or not.
Brand personality analysis: Insight into whether lender brand matters to brokers and how they describe the brands of 35 UK lenders
Who's winning the technology race? Who's leading, and lagging, when it comes to technology designed to help brokers
Which network has the happiest brokers? Identifies the network with the happiest brokers
What influence do proc fees have on broker satisfaction? Plots the proc fee offered by each lender alongside the average satisfaction of brokers

Who will benefit from the report?
The Mortgage Lender Benchmark is of interest to all mortgage lenders who work with intermediaries. It's also of interest to firms looking to enter the market, vendors, consultancies, investors and regulators.
Get in touch
To find out more about the Mortgage Lender Benchmark, please email michael@smartmoneypeople.com or call the team on 0203 859 9248.
Press coverage
The results of the Mortgage Lender Benchmark have been featured by a range of publications, including the following:





Do you want to receive news about the Mortgage Lender Benchmark?
Sign-up here to be among the first to receive news about this research.