About the Fixed Rate Mortgage
NatWest is a financial services provider offering a range of products and services. Its fixed rate mortgage will offer a set interest rate over a specific amount of time, usually between two to five years, but sometimes ten. It's important to be confident that you understand the terms, conditions and interest rates of a mortgage. Always ask the lender or an independent advisor if you need help understanding your options.

If a fixed rate mortgage seems right for your circumstances, find out how satisfied homeowners are with NatWest's product. Our NatWest fixed rate mortgage reviews are written by genuine borrowers with real experience of the lender and product. Gain valuable insight to make an informed decision when taking out your mortgage.

Learn why customers chose the fixed rate mortgage and how satisfied they've been throughout the term. Read about the application process and how supportive NatWest was throughout. Find out more about NatWest's customer service and how well the provider solves its borrowers' issues. All of this and more can be found in our NatWest fixed rate mortgage reviews.

If you've ever taken out a NatWest fixed rate mortgage, write a review on Smart Money People today. Why did you choose the lender and product and are you happy you did? What are the main pros and cons you've experienced with the fixed rate mortgage? Don't forget to include whether you would recommend the lender and product to your family and friends. Share any experience you have with the customer service team. Whether good or bad, write a NatWest fixed rate mortgage review today. Together, we can help people like you make better financial decisions.
Review NatWest: Fixed Rate Mortgage now
Help others make smarter decisions by sharing your own experience.
Write a review
NatWest Fixed Rate Mortgage reviews (
179

)
Good price fixed-rate.
Natwest provided a competitive rate on a 5-year fixed mortgage, and their app is also extremely easy to use.
Reviewed on: 3rd August 2023
I wish I could give zero stars
Me and my partner have been treated absolutely awfully during the entire mortgage process, we supplied all of the required paperwork and documents and filled everything out correctly and were left with no news for almost two weeks, we then rang them only to be told we hadn't selected our marketing preference (which we had) they said it would all be sorted and a few days later we were told they were going to start running our credit checks, almost a week later we have now been told that they're not going to give us the mortgage for the following reasons: we have a credit card in default, one of us had a bank account with NatWest in 2018 that's in default, neither of these things are true, neither of us has EVER banked with NatWest and neither of us have or have had a credit card that is defaulted. When we tried to tell the lady on the phone this she hung up. We've since been to talk to an independent mortgage advisor who said the same thing has happened to 3 other people in the last week with NatWest. It's unacceptable that you're trying to drop people who were promised a certain/lower mortgage rate because you want them to take the higher interest ones.
Reviewed on: 12th July 2023
Great Fixed Rate
Got a great fixed rate mortgage 5 months before it was due for renewal last year, saving me £100s as the rates kept going up but the mortgage was guaranteed till renewal. All renewed online, did not have to do any work!
Reviewed on: 8th July 2023
No support whatsoever for vulnerable customers
When you get a cancer diagnosis and you have to stop working, you really aren't prepared for the financial difficulties you have you deal with. NatWest mortgage 'support' has made life more difficult and frustrating than I could ever have imagined possible. I have literally had to fight them at every turn just to make the payments. I haven't defaulted. I haven't gone into arrears. I just needed to change the way I paid. Six months, and five formal complaints later I've had to refer the whole nightmare to the FO. They have sucked the very life out of me. But I'm too ill to work, so I can't take my custom elsewhere. I'm chained to this purgatory, probably for the rest of my life.
Reviewed on: 11th June 2023
Do you have a different NatWest product?
Share your experiences with products to help others make smarter financial decisions and learn more about different products available.
Write a review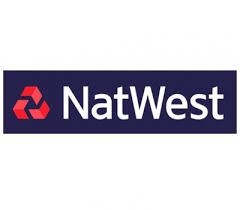 There's still more to see!
NatWest has a range of products available. Check the ratings of each product to find the right one for you.
View all products