About the Savings
Skipton Building Society savings reviews can help you to find out more about life at Skipton Building Society. How easy is it to contact Skipton Building Society? And how friendly are they? Our Skipton Building Society savings reviews can help you to find out information like this. Smart Money People is an independent source of honest reviews.
Review Skipton Building Society: Savings now
Help others make smarter decisions by sharing your own experience.
Write a review
Skipton Building Society Savings reviews (
13

)
Honest Building Society
Good Customer Service Great App Plenty Of Choice Of Accounts
Reviewed on: 16th March 2023
Fixed term savings
I have recently converted an obsolete savings account to a fixed term savings. The process was easy once I was through to the right person. I am also relieved to see Skipton getting positive reviews for their tree planting.
Reviewed on: 17th January 2023
INCREASED CO2, INCONVENIENCE AND LOW INTEREST ...THATS GOOD!
(As per Skipton BS)! When you discover the account you opened only a few months ago is only paying three quarters the rate new investors are getting, Skipton say that's OK, because you can:- 1)Watch the website like a hawk for new rates 2)Phone up to make an appointment to get updated account (Can take 40 mins to get through). 3)Drive in spending on petrol and parking and increasing CO2. 4)Use your own time, and staff time, transferring to a near identical new account to gain a few pennies interest.(That's why you can't just call in and do it, but need an appointment ... The staff are too busy transferring funds to near identical accounts!) 5)Complete transfer to the new account. After this:- 6)Skipton bring out an account within a few months offering a better rate to new investors. 7)You repeat 1,2,3,4 and 5. 8)Skipton repeat (6) 9)You repeat 1,2,3,4,5,and 7 10)They repeat 6 and 8 .... And so on ad finitum! You lose the will to live and complain. They say:- It's OK:- You can watch the website like a hawk and phone up for an appointment to transfer to a new account ...... again!
Reviewed on: 22nd December 2022
ROBBING LOYAL CUSTOMERS!
Skipton's approach these days seems to be to constantly degrade existing customers accounts to ensure they pay less interest than they do new customers (Beware new customers, your time will come!). In the case of my ISA an account opened last year had been degraded to about 75% of the rate offered new investors! And account had already been changed by me last year because exactly the same had happened then! If you don't keep checking, you lose interest. If you do check, you waste time going in to "upgrade" account , causing inconvenience, and extra CO2 caused by extra unnecessary visits! They say they all do it, but compare Nationwide and Family/National Counties who have treated loyal customers fairly throughout. When it's re-opened, it's the same money as before, but change is necessitated by Skipton constantly moving the Goal posts. Come on Skipton, start treating long term loyal customers fairly. You wouldn't be there without us!
Reviewed on: 1st November 2022
Do you have a different Skipton Building Society product?
Share your experiences with products to help others make smarter financial decisions and learn more about different products available.
Write a review
Are you a business?

Get insights, reply to reviews, invite customers and understand their needs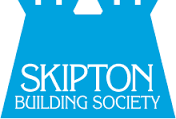 There's still more to see!
Skipton Building Society has a range of products available. Check the ratings of each product to find the right one for you.
View all products