About the Mortgages
Suffolk Building Society mortgage reviews can help you to find out what other Smart Money People have to say about what could be your biggest ever financial purchase. Smart Money People was established in 2014 to help provide an independent source of Suffolk Building Society mortgage reviews. You write your mortgage reviews here to help other people find the best mortgage providers. Together, we can make financial services work better for everyone.
Review Suffolk Building Society, formerly Ipswich Building Society: Mortgages now
Help others make smarter decisions by sharing your own experience.
Write a review
Suffolk Building Society, formerly Ipswich Building Society Mortgages reviews (
58

)
a very happy customer
Suffolk Building Society, now known as the Ipswich Building Society, have been my mortgagees for over 15 years. They have recently helped me through some very difficult personal times, -ill health, divorce, bereavement, court hearings, financial hardship, retirement - and they have been readily accessible by telephone, I had a case worker Stacey who dealt with all my queries, was extremely careful to check all the details, very professional, and very sympathetic to my unusual circumstances. She was able to help me overcome my difficult times, and keep my home. Longer term this building society have some very competitive products, have good channels of communication with their members, and have a caring attitude towards their members. My thanks to everyone from the bottom of my heart.
Reviewed on: 4th April 2023
All spot on
Our mortgage was agreed without issue (not that we expected any) and processed efficiently. Also, the refund of a previous penalty payment was handled with no questions. All in all, very efficient.
Reviewed on: 19th March 2023
Expat Landlord Mortgage made easy!
My job has taken us to Austria for a few years and we needed to rent out our home whilst we are away. We really struggled to find a expat landlord mortgage, and many of those we found had unhelpful conditions e.g. must hold a bank account with the provider with 25k in it! Thankfully the SBS were able to help and the process was straight forward. The product also allowed over-payment to a set amount, which has been really helpful as we think about our return to the UK and looking for new jobs.
Reviewed on: 14th February 2023
Innovative , helpful and clear
As an older buyer I was looking for a small mortgage when moving house a couple of years ago . I was over an age at which most Building Societies would consider an applicant , or if they did they would impose very tight limits on the period of time over which any mortgage product could be taken . The Ipswich Building Society as it was at the time were the leading providor of the product I was looking for , a mortgage aimed at the older customer available over a time frame of up to 30 years making repayments highly affordable all of which was the ideal solution for myself . Why more Building Societies do not offer such products is always a mystery to me , I would be representative of a large group of potential customers who have stable income , backed by large cash reserves giving a low loan to value ratio so in many ways representing a sound investment for a mortgage company. Throughout the initial discussion and application period the society was extremely clear in its communication and the staff were always polite and accessable when questions arose . The on line portals for paperwork worked very smoothly and access to them secure yet straightforward , overall a very smooth process at what can be a stressful time if all elements dont go as planned . I would without doubt recommend the society to anyone looking for a mortgage and strongly suggest that they at least have a conversation with them to see how they may be able to help in a potential property purchase .
Reviewed on: 10th February 2023
Do you have a different Suffolk Building Society, formerly Ipswich Building Society product?
Share your experiences with products to help others make smarter financial decisions and learn more about different products available.
Write a review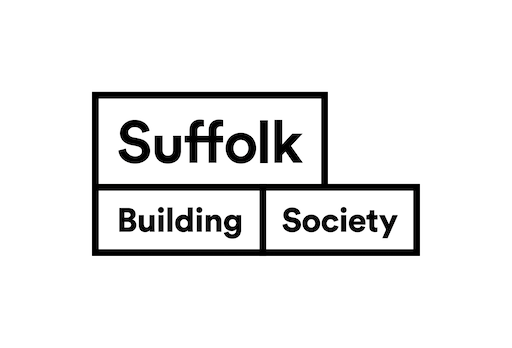 There's still more to see!
Suffolk Building Society, formerly Ipswich Building Society has a range of products available. Check the ratings of each product to find the right one for you.
View all products